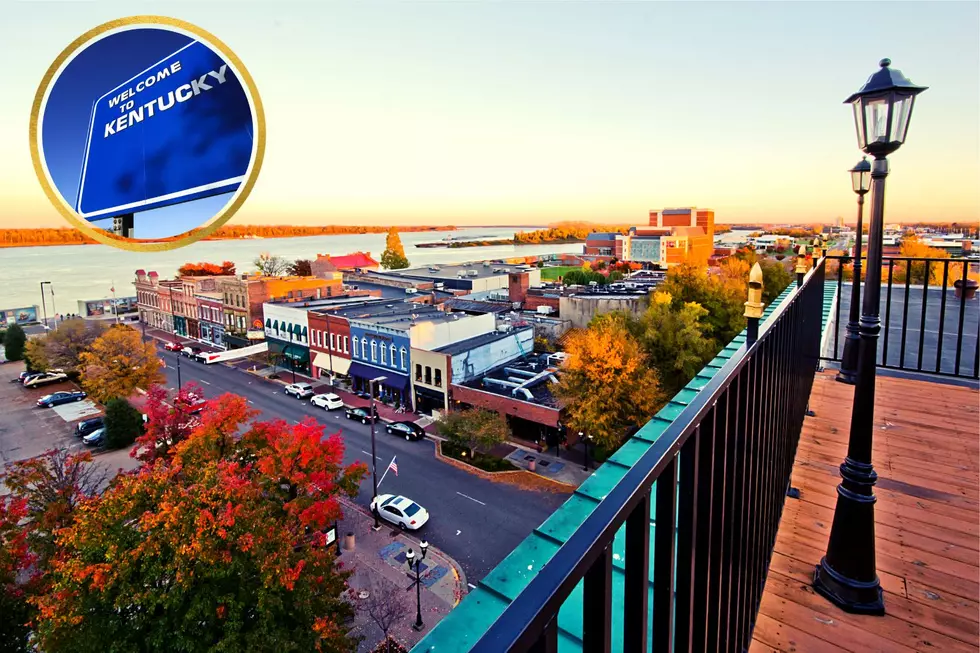 Unusual Reasons Why I'm a Big Fan of This Picturesque Kentucky Town
Canva
As a native of Owensboro, I've watched with pleasure as the downtown area has gone from dismal and dreary to busy, bustling, and beautiful. The potential was always there and now it's being realized.
KENTUCKY IS RICH WITH 'SMALL TOWN AMERICA'
So when I'm traveling--and especially within Kentucky--I hold other cities and towns up to Owensboro. And I'm talking about ones that are of like size or smaller. I'm not critical; I do it subconsciously. It's more of a comparison thing than a figurative shaking of the finger and a derisive "Well they could do THAT better." Nothing like that.
Well-maintained or restored downtowns are my jam, and the Commonwealth has plenty to offer. Bardstown probably leaps immediately to mind, but I'm not counting out the impressive downtowns right here in the tri-state either, like Greenville, Central City, Hartford, Beaver Dam, and Madisonville.
I'D CALL PADUCAH KY A NOT-TERRIBLY-HIDDEN GEM
When we're debating on where to go for a quick little Saturday road trip, we've chosen Paducah on multiple occasions. And we aren't the only ones who have recognized its charm:
UNUSUAL AND NOT SO UNUSUAL REASONS I LIKE PADUCAH
The downtown area looks like it came right out of a movie set and the restaurant selection is tops. It's also home to one of the scariest bridges I've ever crossed. Oh it's safe, alright, but the Brookport Bridge, which spans the Ohio River, has a metal grate instead of pavement for a driving surface. That makes for a weird, discomforting experience.
And yes, I'd call it a Paducah tourist attraction...right up there with the National Quilt Museum, which I've never visited. I've heard from many sources that it needs to go on my bucket list. I just need to be there during open hours.
But you know what we love to do when we visit? It's one of the reasons I've given Paducah the nickname "Owensboro Jr." The riverfront is terrific. (It also feels like a smaller version of Owensboro when you drive into the city; Bowling Green, for example, doesn't have long straight roads that lead to downtown like Owensboro and Paducah have.)
But back to the Paducah riverfront. Yes, there is a large wall--a flood wall, I'm assuming--that separates the river from the city. But on the other side of that wall, you'll always find a lot of people hanging out and enjoying the riverfront. There are plenty of places to park, sit, and chill out. And the crowds are there even on REASONABLY decent days.
You know what else you'll find there? And we have every time we've gone. Sea gulls. Lots of sea gulls.
They're friendly enough. Just make sure you feed them bird seed if you feed them. Bread can be deadly for birds.
I ALSO LIKE PADUCAH BECAUSE OF ITS NEIGHBOR METROPOLIS
Also, there are plenty of nice shops in downtown Paducah and the atmosphere is perfect for a stroll on a nice day. But I don't want to forget about ANOTHER benefit of visiting Paducah, and it actually involves another town--the aforementioned Metropolis IL, where the Superman museum is located...not to mention a great big statue of the Man of Steel himself and a copper one of Lois Lane. (It gets very hot in the summer, so be careful.)
Sure, I know it's weird to point out a certain town as a good reason for visiting ANOTHER town, but Metropolis is right across the river from Paducah. It makes for a great day. I look forward to going back.
LOOK: Here are the 25 best places to live in Kentucky
Stacker
compiled a list of the best places to live in Kentucky using data from
Niche
. Niche ranks places to live based on a variety of factors including cost of living, schools, health care, recreation, and weather. Cities, suburbs, and towns were included. Listings and images are from
realtor.com
.
On the list, there's a robust mix of offerings from great schools and nightlife to high walkability and public parks. Some areas have enjoyed rapid growth thanks to new businesses moving to the area, while others offer glimpses into area history with well-preserved architecture and museums. Keep reading to see if your hometown made the list.
Cool and Unique Kentucky Museums
A museum fan could make a trip out of Kentucky's unique museums.