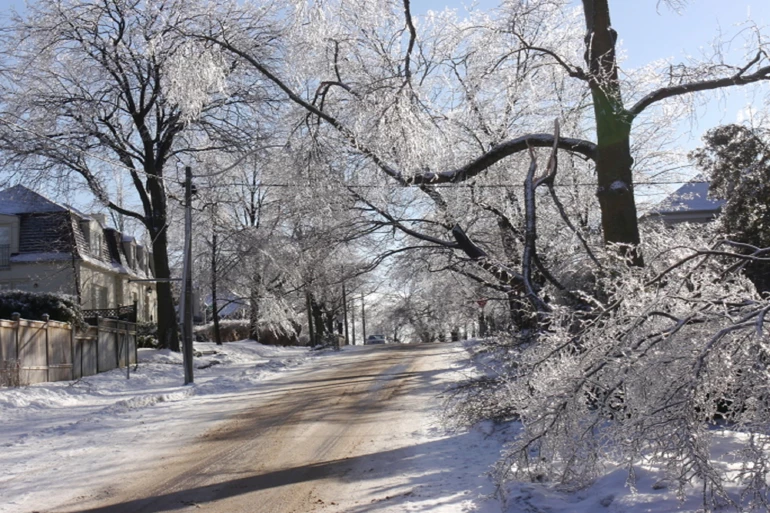 Winter Storm Watch Issued for Owensboro and the Tri-State
peterspiro/Thinkstock
I was just outside in my car with the windows down. I came inside and learned the National Weather Service has issued a Winter Storm Watch.
No, I'm not surprised at all. Predictions for Friday's weather have been getting more and more ominous.
Here's the official information from the NWS. Everybody get ready:
URGENT - WINTER WEATHER MESSAGE
National Weather Service Paducah KY
301 PM CST Wed Jan 10 2018
Jefferson-Wayne IL-Edwards-Wabash-Perry IL-Franklin-Hamilton-
White-Jackson-Williamson-Saline-Gallatin-Union-Johnson-Pope-
Hardin-Alexander-Pulaski-Massac-Gibson-Pike-Posey-Vanderburgh-
Warrick-Spencer-Fulton-Hickman-Carlisle-Ballard-McCracken-Graves-
Livingston-Marshall-Calloway-Crittenden-Lyon-Trigg-Caldwell-
Union KY-Webster-Hopkins-Christian-Henderson-Daviess-McLean-
Muhlenberg-Todd-Mississippi-New Madrid-
Including the cities of Mount Vernon, Fairfield, Albion,
Mount Carmel, Pinckneyville, West Frankfort, McLeansboro, Carmi,
Carbondale, Murphysboro, Herrin, Harrisburg, Shawneetown,
Jonesboro, Vienna, Golconda, Elizabethtown, Cairo, Mound City,
Metropolis, Fort Branch, Petersburg, Poseyville, Evansville,
Boonville, Rockport, Hickman, Clinton, Bardwell, Wickliffe,
Paducah, Mayfield, Smithland, Benton, Murray, Marion, Eddyville,
Cadiz, Princeton, Morganfield, Dixon, Madisonville, Hopkinsville,
Henderson, Owensboro, Calhoun, Greenville, Elkton, Charleston,
and New Madrid
301 PM CST Wed Jan 10 2018
...WINTER STORM WATCH IN EFFECT FROM THURSDAY EVENING THROUGH
FRIDAY EVENING...
THE NATIONAL WEATHER SERVICE IN Paducah HAS ISSUED a Winter Storm
Watch...WHICH IS IN EFFECT from Thursday evening through Friday
evening.
* WHAT: Rain will be changing to an icy mix of freezing rain and
sleet, before changing to all snow, with significant
accumulations of snow and ice anticipated.

* TIMING: Thursday night and Friday
* MAIN IMPACT: Icing of roads, trees, and power lines will occur
first. This will be followed by accumulating snowfall.
Significant accumulations of snow and ice are possible.

* OTHER IMPACTS: Expect possible major impacts on travel to work
or school Friday morning. This is a developing situation and may
change, but this Watch means conditions are favorable for
significant accumulations of snow and ice, so be prepared for
impact travel due to snow and ice. In addition, gusty winds,
especially late Thursday night and early Friday, may heighten
the dangers related to icing, and result in isolated to
scattered losses of power by felling ice or snow weighted
lines.
PRECAUTIONARY/PREPAREDNESS ACTIONS...

A winter storm watch means there is a potential for significant
snow...sleet...or ice accumulations that would greatly impact
travel. Stay tuned for later statements. This watch will be
upgraded to a warning if winter storm conditions become more
certain.
So, yeah, while conditions at this time are FAVORABLE, don't take this lightly and be prepared. I'm not and I will be.