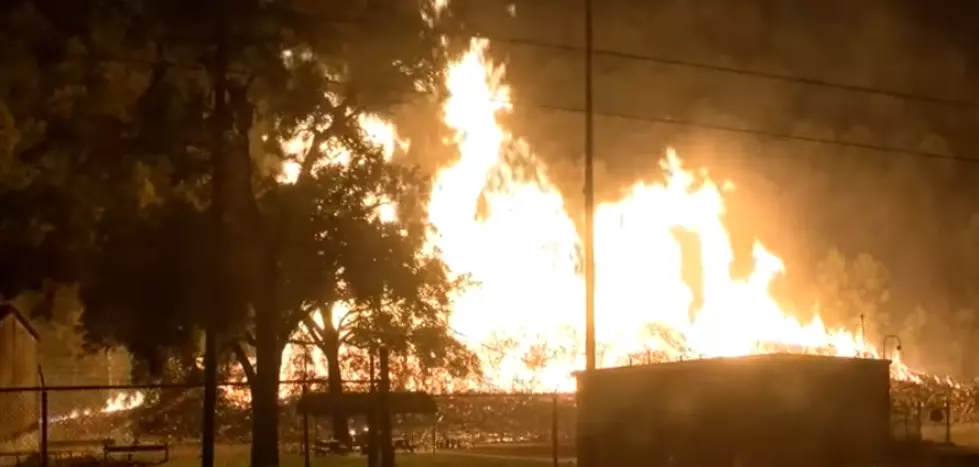 40,000 Barrels of Jim Beam Destroyed in Fire in Versailles [VIDEO]
WSLS 10 via YouTube
Is there something in the water, er, bourbon? A massive fire in Versailles that began late Tuesday night destroyed one warehouse that contained 40,000 barrels of Jim Beam. 
A security guard at the facility reported the fire to authorities around 11:30 p.m. EST. Forty firefighters from five countries struggled to contain the blaze due to alcohol in the debris. A second warehouse caught on fire but was contained.
Authorities say lightning was in the area and it's possible Mother Nature sparked the fire.
As of this morning, the blaze continues and firefighters and investigators will allow it to burn itself out. This will also help with runoff that could pollute nearby sources of drinking water.
The warehouse collapse last year in Bardstown, the runoff killed nearly 1,000 fish in nearby waters.