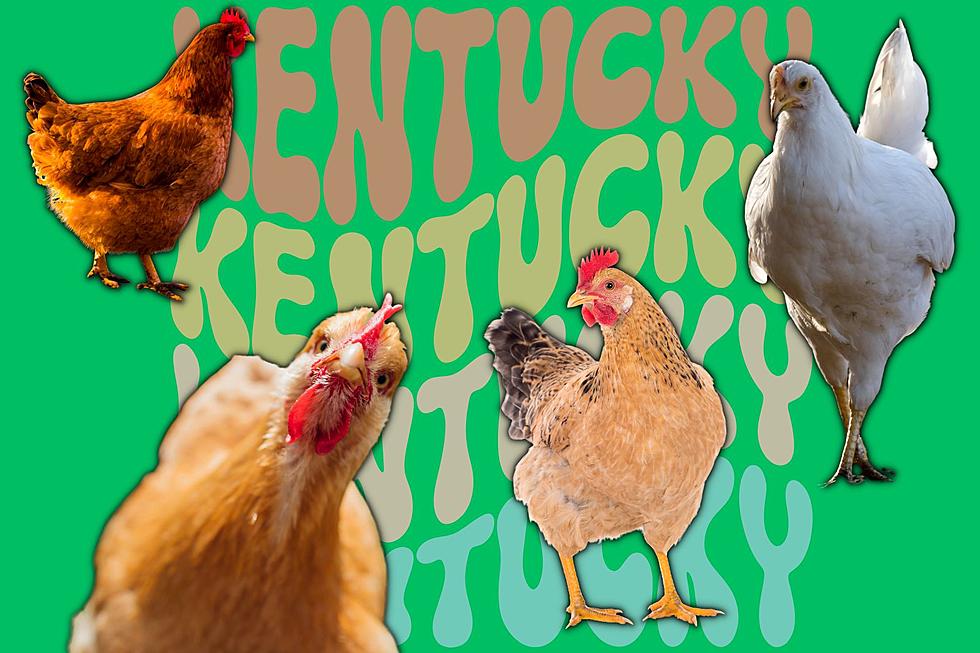 Retired Kentucky Egg-Farm Hens Up for Adoption
Canva
Is "Egg-mageddon" over? I haven't seen outrageous egg prices in a while, so I had to wonder. To be honest, I never had truly bad luck finding reasonably priced eggs DURING the "post your pics of ridiculously high egg prices on Facebook" era.
And while we are all wondering JUST how costly making our morning omelet might eventually become, I was thinking about my aunt's hens. Didn't see that one coming, did you? You see, she and my uncle had a small place in rural New Mexico, but they also had a lot of land...and a LOT of hens. There were also ducks and turkeys.
But let me tell you about those unusual hens, the breeds of which I can't remember. Their eggs were shades of orange, green, and brown. And the yolks were the richest I've ever tasted. Now THOSE were omelets.
I don't know how she came across such unusual poultry, but I was once again reminded of her "collection" when I learned about a way you can adopt retired egg-farm hens in Kentucky. Now THERE'S a way to avoid egg sticker shock.
How to Adopt a Hen as a Pet in Kentucky
You may not get the exotic foul she had, but the Adopt-a-Bird Network WILL allow you to adopt a relatively young hen as a pet that can still lay eggs, even if that has slowed a bit as the bird has aged. (Needless to say, you'd need another participant if you still wanted to try to get those eggs.)
Thinking of buying chicks? Here's a much better alternative: retired egg-farm hens. These "spent hens" are still young (under 18 mos.), yet they are unwanted because their egg laying has slowed a bit. Normally, egg farms either kill these poor hens outright or send them en masse to specialty slaughterhouses. However, some smaller operations will sell them to the general public – either as cheap "stew" hens or as backyard pets.
The Fate of Hens Once They Can No Longer Lay Eggs
It really IS a great way to have and keep what I would think would be an unusual pet, but it would also rescue these retired birds from unnecessary and brutal slaughter--a fate that befalls 99.9% of them.
You'd have an awesome pet AND be providing a great service.
The above Facebook post will get you to the Kentucky chapter, but Adopt-a-Bird operates nationwide. So if you have friends in other states who might be inclined to adopt an endangered hen, spread the word.
LOOK: Food and Personal Care Shortages We Could See In 2023
Learn about the 13 potential shortages that could impact stores in 2023, from produce and meat to snacks and beverages.
Chicken Daddies Pose with Their Chickens and It's Hilarious