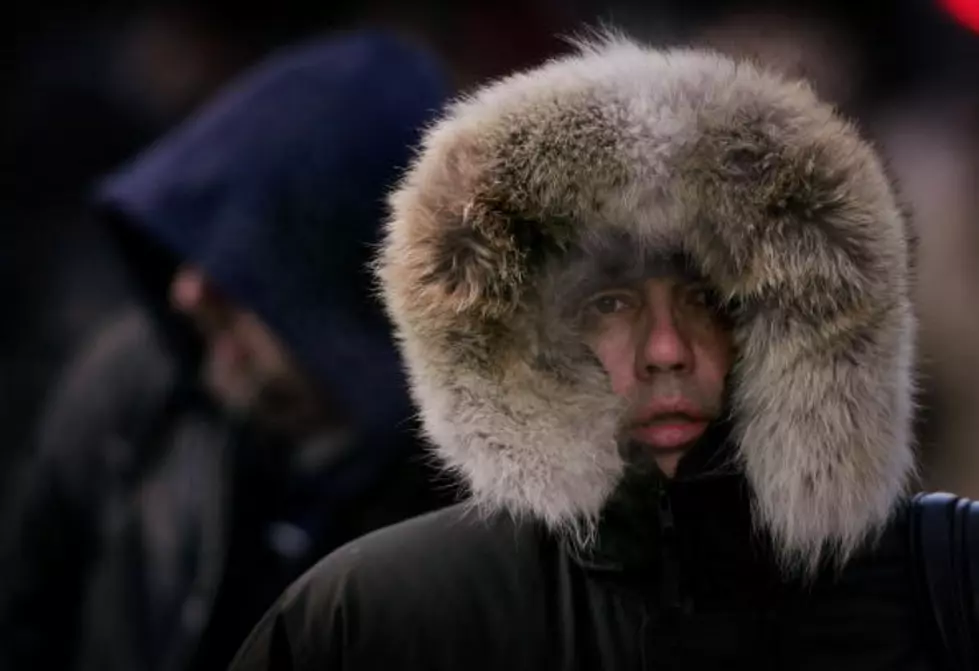 Bundle Up, Kentuckians! It's Going to Get Bone-Chillingly Cold This Weekend
Scott Olson/Getty Images
His face says it all, doesn't it? Here in western Kentucky and southern Indiana, we just enjoyed an absolutely beautiful, sunny and warm October. As a matter of fact, much of November has been the same way.  This week, for instance, we're going to be treated to another week of sunny skies and highs in the lower to mid 70s. I'll admit it. We've been a bit spoiled. However, our streak is about to end.
Various weather forecasting sites are looking to this weekend and the likelihood that we are going to plummet into the 20s.  Our highs during the day? Well, we're going to kiss the 70s goodbye and say "Hello!" to highs in the 40s and lows in the friggin' 20s.
The first hint that our fortunes are about to change came to me early Sunday morning. Just hours after "falling back", I was on the tennis court (under sunny skies). My friend Jim asked me how the rest of the week was looking, so I checked my weather app on my phone. While the work week promised that our recent streak was going to continue, I noticed an alarming change noted for next weekend.
Excuse me. WHAT??!! I checked the National Weather Service forecast as well. It's in line. Saturday's high  looks rather miserable.
The Weather Channel's forecast is pretty chilling as well.  As cold as this weekend appears to be, glance all the way down to the bottom of their extended forecast.  Do it.  I dare you!
See that?  On Thursday, the 17th??  That's freaking SNOW!  And, by the way, The Weather Channel isn't the only group of meteorologists saying it's possible.
While the AccuWeather forecast for the coming weekend isn't quite as alarmingly cold as others, I did notice something in their extended forecast. Check out the graphic for November 17th.
I don't know how I feel about those words- "A bit of morning snow." But I do know this. We've been playing with house money in terms of weather and it looks like we're about to run out.
Stock Up on These Winter Essentials Before It Snows
Winter is coming! Before you get caught with three feet of snow and no snowsuit, make sure that you have the essentials to get thru this winter and stay warm!
*As Amazon associates, we earn on qualifying purchases.
LOOK: The most extreme temperatures in the history of every state
Stacker
consulted 2021 data from the
NOAA's State Climate Extremes Committee (SCEC)
to illustrate the hottest and coldest temperatures ever recorded in each state. Each slide also reveals the all-time highest 24-hour precipitation record and all-time highest 24-hour snowfall.
Keep reading to find out individual state records in alphabetical order.