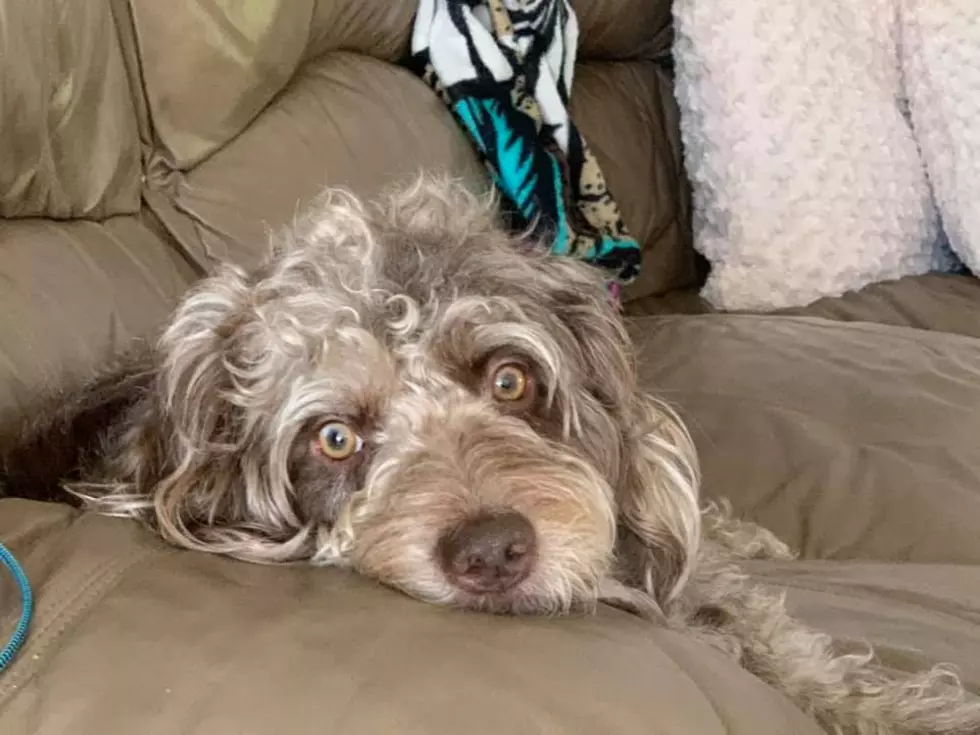 Charlie the Pup is Missing From Heartlands Neighborhood
Tiffany Vanover Gillaspie
The Gillaspie family is desperate to find Charlie and bring him home. He's been out in the heat, with no food for two days. They are offering a $500 reward for his safe return.
Charlie broke loose from his collar in the Heartlands neighborhood, in Owensboro, on Sunday. The first day he was spotted in the neighborhood, and it seems as though today, he may have made his way to Hwy 54. He was possibly spotted at Walmart on Hwy 54 on Tuesday. He may have already worked his way to the Downs neighborhood as well. The family is asking if everyone would help keep an eye out for Charlie. I can hear the desperation Tiffany and Brian are feeling in this moment. They have been out day and night searching for Charlie and won't stop. They just need some help. He is micro-chipped and is super sweet, but I'm sure very scared. He's never been out like this.
I asked Tiffany, Charlie's human, for an update this morning.
"No good news. We do have a possible sighting on the Greenbelt heading toward Brookhill. If you do a update could you tell people Do Not Try to catch him as he is scared and running. Just call and keep eyes on him please. Someone can be there in 5 minutes I promise. We are searching the Heartlands, Brookhill, Trinity Hills, Copper Creek, Horse Fork Park ,all ditches, fields, drains, etc.. Every shade spot too. We need all eyes on the Greenbelt. It's been too long and storms are coming. Thanks for all the help."
If you've seen Charlie please call: 270-314-3518 or 270-314-9979 or 270-929-4211
Enter your number to get our free mobile app
Check out these 50 fascinating facts about dogs: