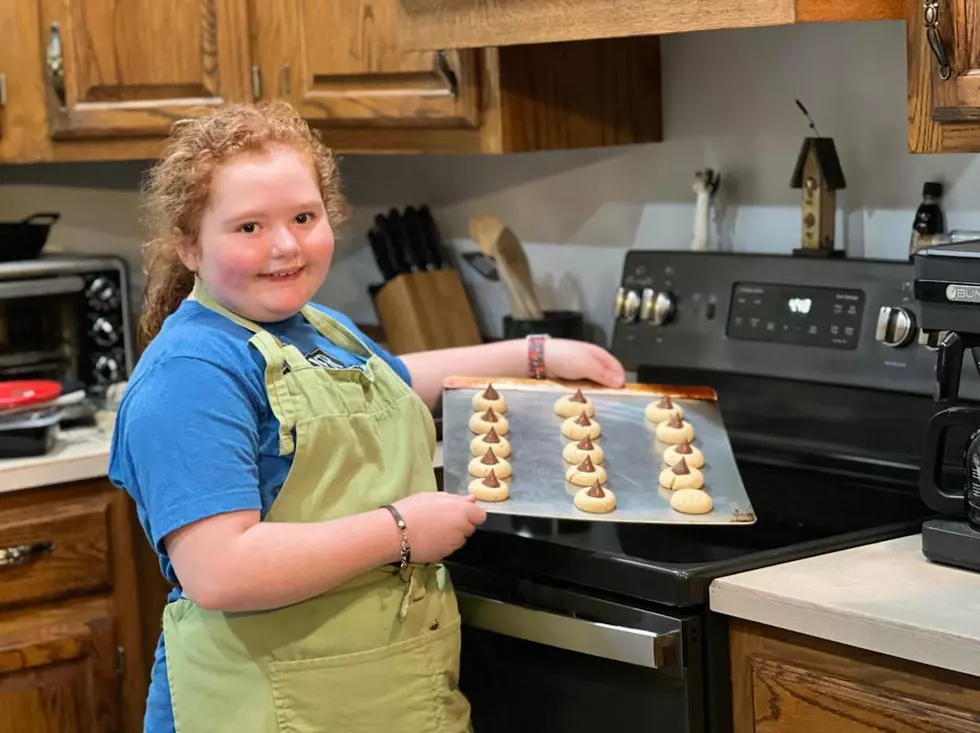 Kentucky 4th Grader Celebrating the Holidays Baking "Christmas Candy for Cancer"
Karen Duncan
Last year, Meadow Lands Elementary School 3rd-grader Raeyln Duncan created a charity called K9 Cookies for Cancer.  With the help of her mom Karen, the Owensboro youngster raised over $4300 for St. Jude Children's Research Hospital.
Since that time, Raelyn has moved onto 4th grade and has continued her mission by  spending the better part of 2022 baking up more K9 Cookies.
However, as we approach the holiday season, she is pivoting a bit. Raelyn just announced that, for Christmas, she will be baking up goodies for humans!  Her festive new seasonal mission is called Christmas Candy for Cancer and she is baking up all kinds of deliciousness.
Here's what's going to be included in Raelyn's Assortment Box!
OREO TRUFFLES
PEANUT BUTTER TRUFFFFFLES
PRETZEL TURTLES
PEANUT BUTTER FUDGE
SHORTBREAD HERSHEY COOKIES
CORNFLAKE COOKIES
Each Christmas Candy for Cancer Assortment Box will feature the six candies above and each box will contain two of each.
The cost per box is $15.00. All proceeds, of course, will benefit St. Jude Children's Research Hospital in Memphis.
In addition to the assortment boxes described above, Raelyn and her mom will be making plenty of fudge too. Fudge will cost $10.00 per pound and will be made to order.
If you'd like to place an order, there are several ways you can do that. The most convenient way is sending an order/message through the official Facebook page for K9 Cookies for Cancer.
There are a couple of ways to make payment and donate as well.  You can pay via Venmo.
Or you can pay via PayPal.
Orders may be placed weekly through each Wednesday and pick up will be available a few days later- on Friday or Saturday (TBD).
Country Artists at St. Jude Through the Years: