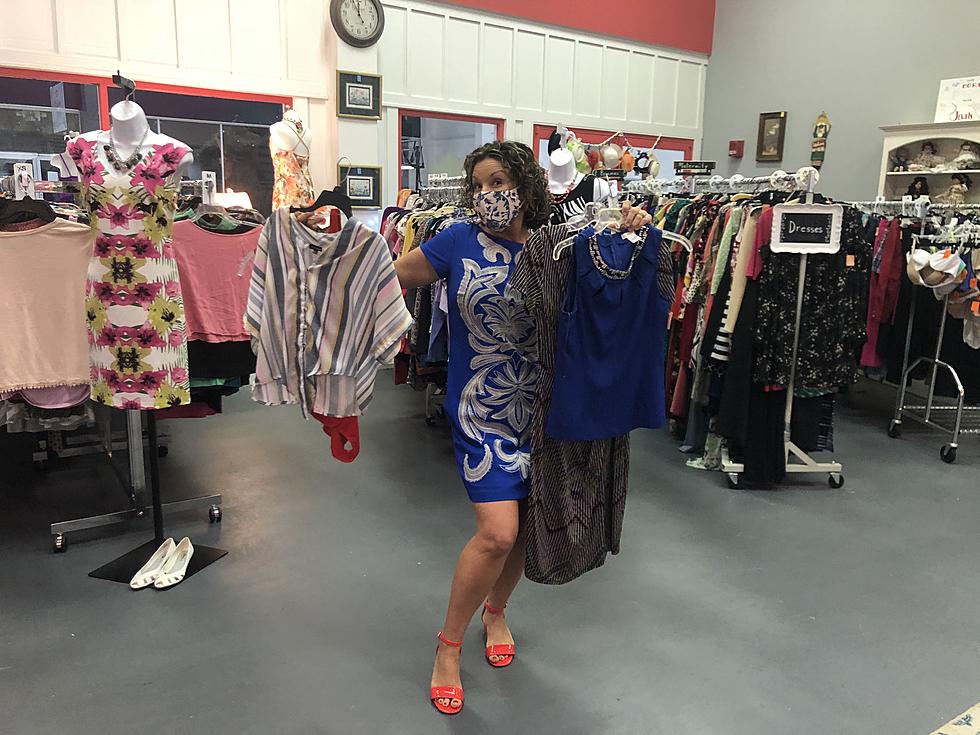 Do You Think It's Okay To Gift Thrift? (GALLERY)
Ashley S
Mother's Day is just a few short days away.  The question came up "Is it okay to gift thrift?"  The short answer to this is YES!  However, I would like to provide a more detailed answer.
Angel here and Ashley, our Digital Manager, was visiting Owensboro last Thursday, and like we do we took a trip to The Common Good Community Store.
This place is amazing!  I can always go in and find something for everyone in my family and leave with money in my pocket.  They have this great pricing guide for each item in the store.
Everyone that works for the store is a volunteer and they do a phenomenal job of staging items to make them more appealing to the eye.  We noticed they had placed several jewelry pieces on a table in decorative boxes and bags with a sign that read "Mother's Day Gifts".  We both thought this was a great idea.  Which brought up our question about giving thrift as a gift.
To be totally honest I think it's an amazing idea.  I always tell my family not to get me anything but knowing they think of me is super special.  The fact that they would go out of their way to buy me thrift is even better.  They are saving money and not taking the easy way out.  Here's the way I see it:  If you can find something I will love for a fraction of the cost and you're also helping a local mission or non-profit it's a huge win for EVERYONE.  I'm not too good for thrift.  Now, as I say that I will also say DO NOT BUY ME UNDERWEAR at the thrift store.  It's not for me.
Honestly, a thrift gift for me would be perfection.  Take me to a consignment or thrift store and let me loose.  My best friend actually bought me a three-wheel bike for my birthday from St. Vincent De Paul and it was the best thing EVER.
The store actually gets donations from the community, from the church congregation, and even stores that are no longer in business.  They recently received a very generous donation of items from a local gift store that closed and you can find some pretty awesome items for any occasion.
The Common Good Community Store is located inside Owensboro Christian Church.  They have clothing, shoes, accessories, furniture, school supplies, and so much more.  They even have summer wear right now.
The store hours are Tuesday and Thursday each week from 9 a.m.-Noon.  It is absolutely amazing.  Stop in, look around, buy some goodies, and tell the sweet ladies that Angel sent you to do some bargain shopping!
Mother's Day Gift Ideas at The Common Goods Store in Owensboro
The Common Good Community Store inside Owensboro Christian Church has an abundance of gifts sure to make any mother happy on Mother's Day.
Five Times Angel Looked High Maintenace for Less Than $20
COMMON GOOD COMMUNITY STORE