10-Year-Old Kentucky Girl Baking Homemade Dog Treats to Help Kids with Cancer
Karen Davis
In 2021, Raelyn Duncan decided that she wanted to do something special to help raise money for St. Jude Children's Research Hospital. So, she decided to start making (or rather baking) homemade dog treats. The goal? To bake and sell as many as she could.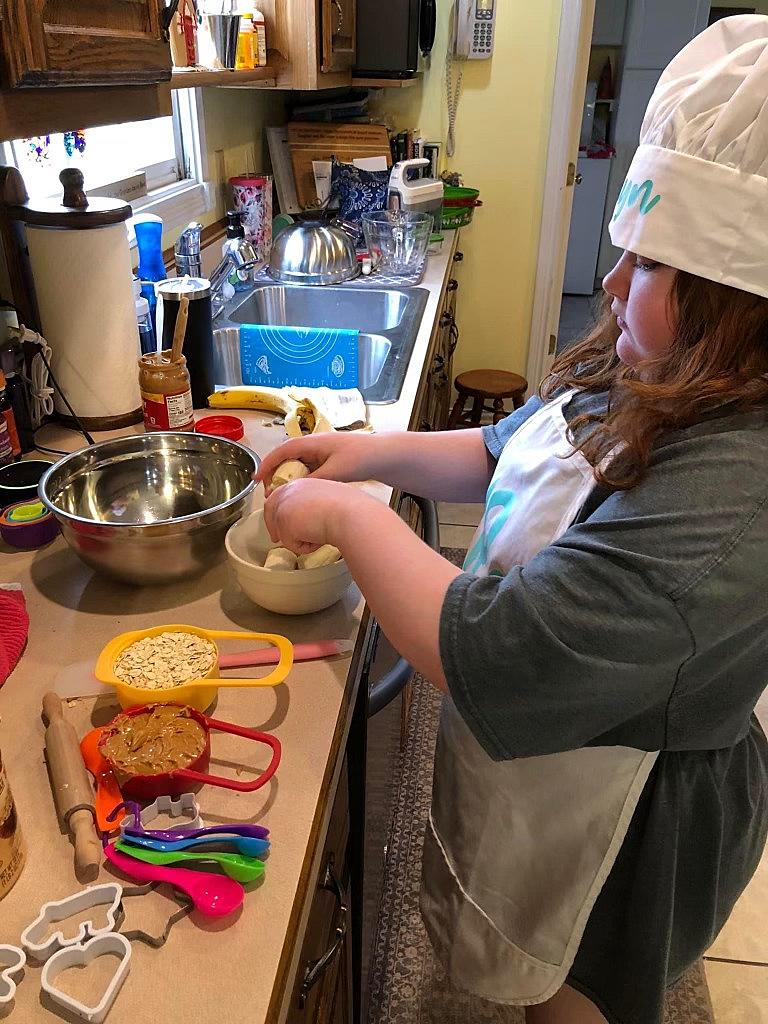 Well, she did. When it was all said and done, Raelyn raised $4300 and donated the money to St. Jude during the annual WBKR St. Jude Radiothon.
There's no doubt that Raelyn's fundraising efforts got lots of attention. As a matter of fact, various news sources around the country picked up the story. She was even mentioned by Robin Meade's show on HLN.
Raelyn has also received a lot of attention at home too. She continues getting accolades because she has remained committed to her cause. Over Christmas she made homemade Christmas candy (for humans, this time) to raise money for St. Jude.
Her school, Meadow Lands Elementary in Daviess County, Kentucky, just recognized Raelyn for her efforts, passion and heart. She just received the Kids of Character award.
As the letter mentions, Raelyn has a yard sign to display in the front yard of her house!
With the annual St. Jude Radiothon just weeks away (it's Thursday, February 2nd and Friday, February 3rd), Raelyn is back in the kitchen baking up dog treats.  Yes!  Humans, you're out of luck with this batch of baked goods. This ones for the pooches.
If you'd like to order some K9 Cookies for Cancer, you can do so by simply making a donation. As her mom, Karen, explains:
Raelyn needs way more orders if she's going to meet her goal by end of month! They are donation only and we do ship with shipping typically less than $10!

If you'd like to place an order, you can do via Venmo.
KEEP LOOKING: See What 50 of America's Most 'Pupular' Dog Breeds Look Like as Puppies