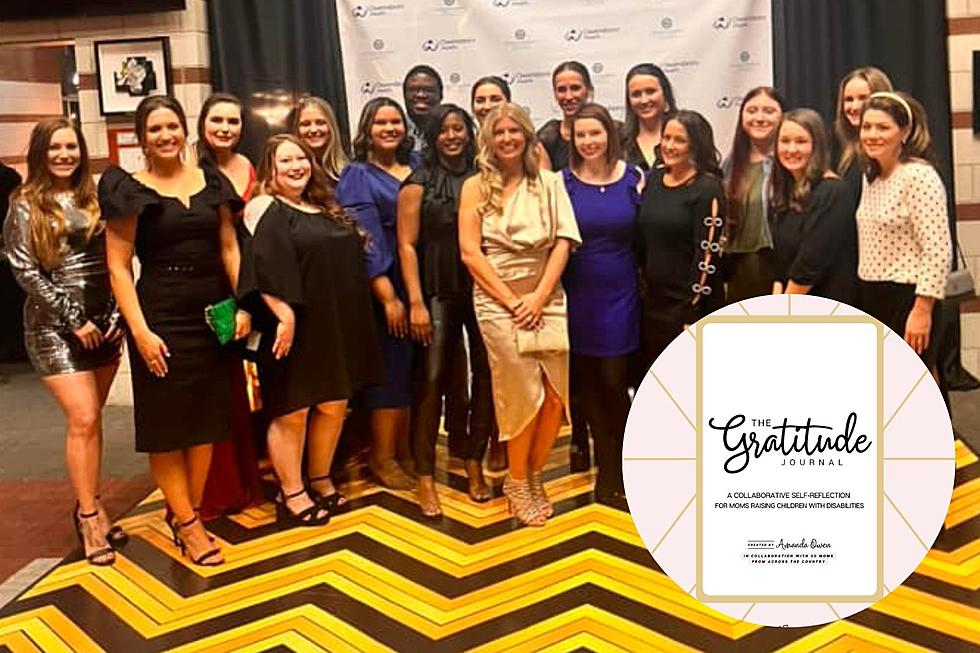 Kentucky Woman & 30 Women From All Over The World Create Huge Impact For Other Mommas
AMANDA OWEN
WHO IS AMANDA OWEN?
Amanda is the Founder/Executive Director of Puzzle Pieces an Activity Day Center for Individuals with Intellectual Disabilities here in Owensboro, Kentucky.  She is also the sister of a brother who grew up with a disability.  Amanda has been an advocate not only for her brother, Nick but for individuals in our community and all over the United States.
ALL ABOUT PUZZLE PIECES
The Mission of Puzzle Pieces is to provide a safe environment for individuals with intellectual disabilities and promote independence, life skills, community access and involvement, social interaction, communication skills, self-worth, and trusting relationships between clients, staff, and families.
Here's their story;
Puzzle Pieces opened its doors in September 2012 after Executive Director Amanda Owen left her job as a full-time special education teacher. Owen, whose brother has a rare chromosomal disorder, took a leap of faith in opening Puzzle Pieces when she felt as though her brother and her students did not have a community center to socialize with peers and learn skills for lifelong success. After receiving nearly $250,000 from fundraisers, donations and grants, Owen and six other staff members opened the nonprofit, immediately serving 32 families.
Over the next decade, services expanded from social and community programming to vocational training, residential living facilities, ABA services and supported employment. With a growing client base and a diminishing amount of space in its original facility, Puzzle Pieces moved from its Frederica Street location to its current home, a 27,000-square-foot campus at 2401 New Hartford Road. With more space, we now serve more than 400 clients in 2022 and have added more support professionals to its team. The additional space also allowed for the launch of the Owen Autism Center, the area's only resource for targeted autism programming.
BRANCHING OUT AND HELPING ALL THE MOMMAS
Amanda is constantly working hard to evolve with the times and make sure she is honoring the mission of Puzzle Pieces.  Her most recent venture leads her to a gratitude journal that has made quite an impact.
Here's what Amanda had to say about the Gratitude Journal;
It's for moms raising children with disabilities. With the help of 30 mommas from across the country, I am making something that I wish my mom had 41 years ago when she discovered my brother had a rare disability. How alone she must have felt... How hard must it have been to find gratitude along her journey... This journal is meant to not only help moms find joy in the hard but also build a village of other moms walking similar paths. You don't have to be alone. This journal will help you connect and find gratitude in your journey of raising your child.
You can order your own journal right here.
And here's what the journal looks like!
Kentucky Mom Encourages Other Women to Squash Their Fears of Mammograms
October is National Breast Cancer Month. It is a great time to remind everyone about early detection and getting checked. Today is National Mammography Day. Let's Do This.