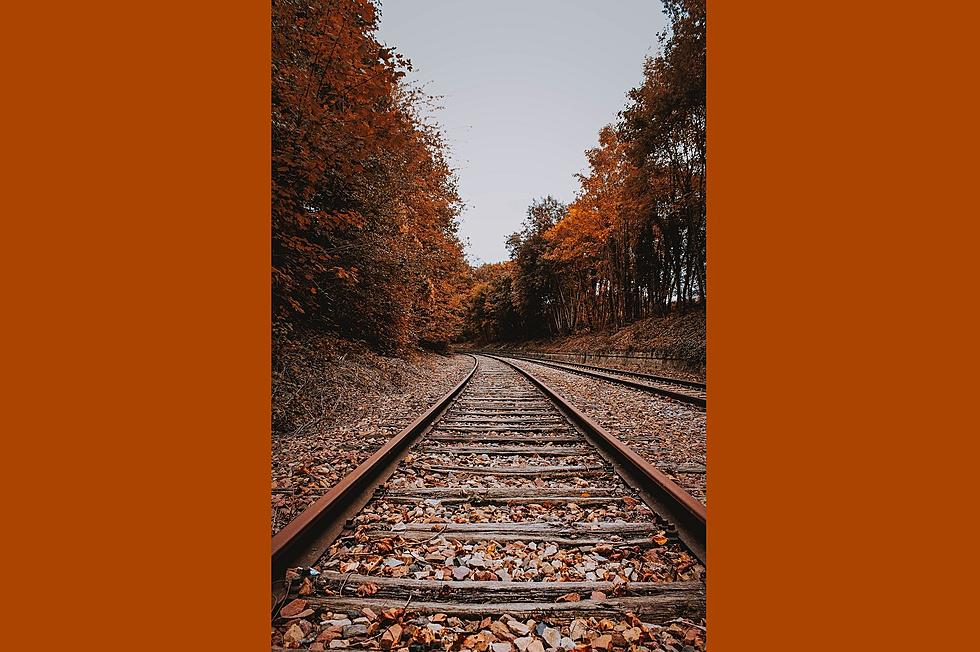 Kentucky's Big South Fork Railway Is a Great Way to See the Fall Colors
Mathias P.R. Reding/Unsplash
Over the last seven years, I have presented you with a long list of places to visit (mostly restaurants) that are a part of our Tri-State Bucket List.
In that time period, how many items do you believe I have crossed off my OWN bucket list? If you said ONE, you're aiming too high.
BUCKET LIST GOALS
Yep, that's right. Yours truly needs to get busy. While hitting my goal of visiting all fifty states or driving down U.S. Highway 1 from the Florida mainland to Key West will understandably have to wait, I don't see any reason I couldn't jump aboard a train and take a ride through the beautiful mountains of eastern Kentucky.
No, I wouldn't just jump on a passing train and cross my fingers. I'd board the Big South Fork Railway in Stearns, grab a window seat, and just relax. I've always wanted to do it and I figure I have about a month to make up my mind to do it.
A BUSY TRAIN
The Big South Fork Railway ALWAYS has something going on. Whether it's been a Moonshine Ride or a "Merry Little Christmas" Ride, Big South Fork Railway stays busy.
But maybe THIS is the big event. Rich autumn foliage is best viewed when the terrain ISN'T flat, and "flat" is in short supply in the Appalachian Mountains.
WHEN'S THE BEST TIME
Based on its calendar, the Big South Fork Railway operates mainly Wednesday through Sunday, with Tuesdays added in mid-October.
Frankly, I love trains and don't need to wait until the leaves turn gold, red, and orange to hop aboard one and take a ride. But, let's face it, fall is perfect for this kind of activity.
And if you were looking for a way to celebrate the best time of the year (in my opinion), this will hopefully help.
SEE INSIDE: Brushy Mountain State Penitentiary in the Smoky Mountains
Brushy Mountain was an operating prison for more than 100 years but has been a popular destination for tourists since its closure in 2009.
RANKED: Here are the most popular national parks
To determine the most popular national parks in the United States, 
Stacker
 compiled data from the 
National Park Service
 on the number of recreational visits each site had in 2020. Keep reading to discover the 50 most popular national parks in the United States, in reverse order from #50 to #1. And be sure to check with individuals parks before you visit to find out about ongoing, pandemic-related safety precautions at 
www.nps.gov/coronavirus
.