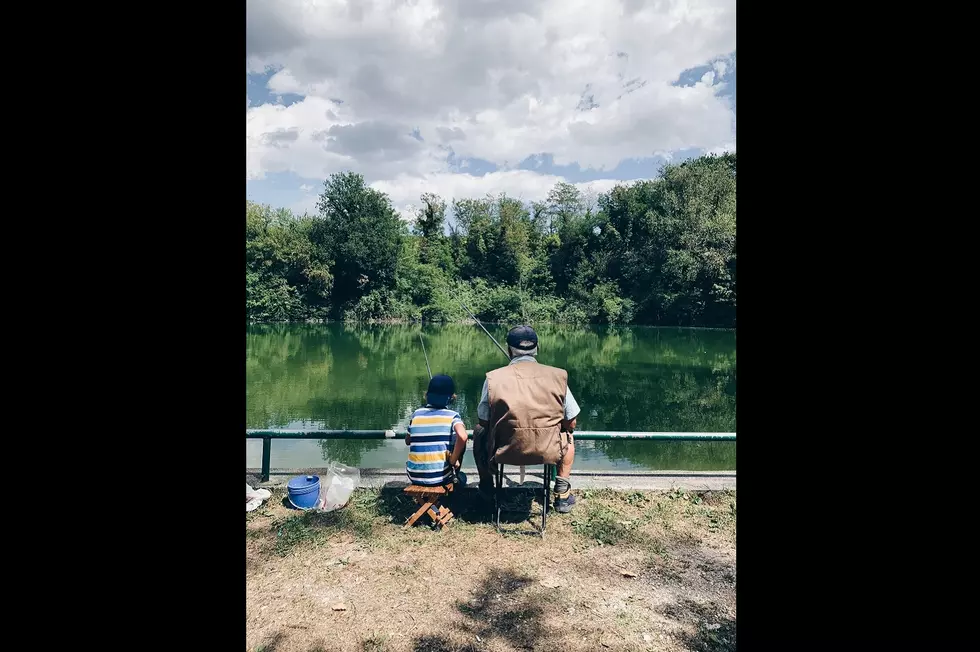 Kentucky's Free Fishing Weekend Is Days Away
Photo by Federico Giampieri on Unsplash
How does the old song go? "You get a line, and I'll get a pole; we'll go fishin' in the crawdad hole?" Yeah that's it. But you can forget about the crawdad hole. You have, ahem, bigger FISH to fry.
FREE FISHING IN KENTUCKY
Kentucky's annual free fishing weekend is upon us. It happens THIS weekend, June 4th and 5th, and it's a time to enjoy the great outdoors by the water. And you don't have to be a Kentucky resident to enjoy this free weekend.
What the free weekend means is that on June 4th and 5th, you can fish to your heart's content without worrying about having a license or a trout permit, if that's your pleasure. (It IS mine; trout is my absolute favorite. Mmmm.) But keep in mind, for whatever species of fish you decide to keep, you'll still need to follow size and number limits.
TIPS ON WHERE TO CATCH THE FISH YOU WANT TO CATCH
This free fishing weekend would also be a great opportunity for BEGINNERS. Have you always wanted to take up fishing, but, for whatever reasons, the motivation wasn't there? Well, now it is. The Kentucky Department of Fish & Wildlife Resources has you covered with links to a fishing and boating guide, where to go fishing, and how to get a license in case you DO get bitten by the fishing bug this weekend.
But let me make it easier for you. The KDFWR has a handy "Fishing Forecast" guide with lots of tips about what fish you'll find in what bodies of water. If you're looking to catch a specific type of fish, this is the guide for you.
'TAKE A KID FISHING'
Here in Daviess County, there's a "Take a Kid Fishing" event at Panther Creek Park Lake.
It's for kids aged 3 to 15 years and happens this Saturday, June 4th. Registration will begin at 8 AM with fishing from 9 AM until 11 AM. Children must be accompanied by an adult. Plus, there will be prizes and a GRAND prize for catching tagged fish. Lunch will be provided.
Parks around Kentucky will be offering events like this one Saturday in celebration of free fishing weekend.
Don't miss out.
[SOURCE: WBKO-Bowling Green]
25 Public Fishing Spots In The Evansville Area
Looking for a place to fish in the Evansville area? Here's a list of 25 of the best places you can toss a line out!
Prizer Point KOA at KY Lake is Like Summer Camp for Families
This past weekend, we went to Prizer Point KOA on KY Lake. We had a blast camping and there was a lot to do at the campground! Here's what to expect if you decide to book a stay.
LOOK: Here are the best lake towns to live in
Many of the included towns jump out at the casual observer as popular summer-rental spots--the Ozarks' Branson, Missouri, or Arizona's Lake Havasu--it might surprise you to dive deeper into some quality-of-life offerings beyond the beach and vacation homes. You'll likely pick up some knowledge from a wide range of Americana: one of the last remaining 1950s-style drive-ins in the Midwest; a Florida town that started as a Civil War veteran retirement area; an island boasting some of the country's top public schools and wealth-earners right in the middle of a lake between Seattle and Bellevue; and even a California town containing much more than Johnny Cash's prison blues.