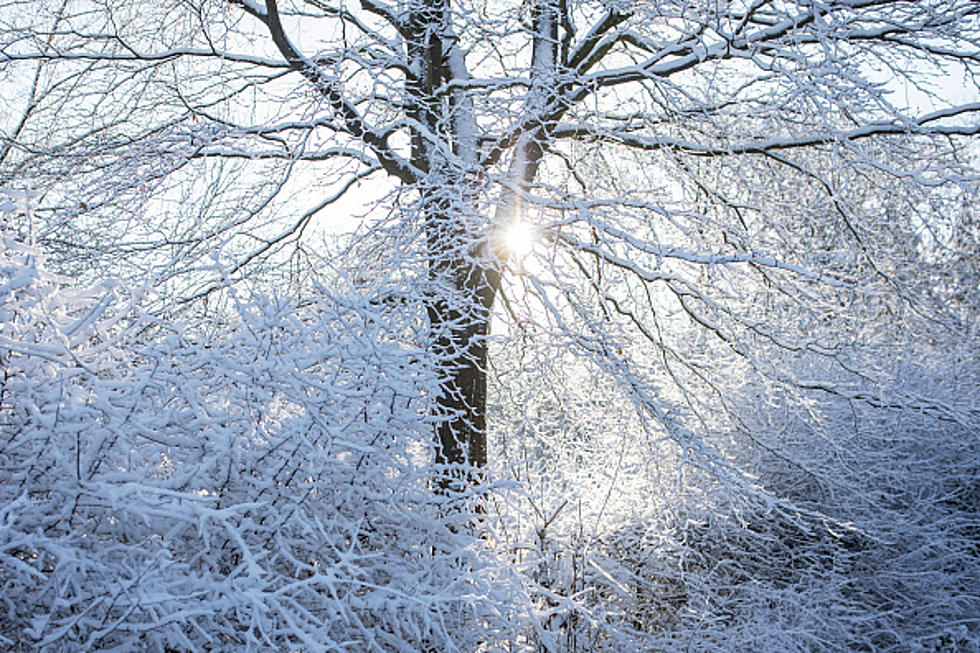 Kentucky's Frymire Forecast Predicts Big Snow and Ice Storm in January 2023
Dan Kitwood/Getty Images
A beloved annual tradition continues here in Kentucky and we just got our hands on the hot-of-the-presses 2022-2023 Frymire Winter Forecast.  Now, if you're unfamiliar with the Frymire family, this will get you up to speed.
The family's weather-forecasting tradition started decades ago by Dick Frymire of Irvington, Kentucky.  Dick used a Japanese Elm tree, and a special "formula" built around that elm, to predict winter weather for the coming year. In fact, his forecasts gained worldwide recognition and he was featured on some national television shows.
Though Dick passed away in 2013, his family immediately picked up the torch and has kept that tradition alive and well.
Just this morning, I received an email from Brianne Oliver and the family has completed and circulated the 2022-2023 Frymire Weather Service forecast.
There are couple of notable dates to point out. The forecast is calling for our first glimpse of snow flurries on November 24th, which is Thanksgiving Day. It's also calling for a White Christmas, with the potential for a half a foot of snow on Christmas Eve. That would be awesome.
But, the big story, the rather alarming prediction, is an ice and snow storm in the middle of January!
Take a look!
Yes! January 15th, the Frymire Winter Forecast predicts a half-inch of ice and ten inches of snow. Y'all know what means!  If that happens, you can bank of schools and businesses around the tristate being closed for days.
Though the National Weather Service winter forecast is calling for above-average precipitation, the Frymire forecast isn't necessarily a horrible one (despite that January 15th prediction) Sure, we could see a couple of significant snow events, but, all-in-all, it's a winter forecast we can deal with. Let's see if that Japanese Elm is right.
TRI-STATE FOLKS ENJOYING THE SNOW 2021
We love the first big snow in Kentucky each year. Lots of folks get out and make the most of it and they share photos with us.