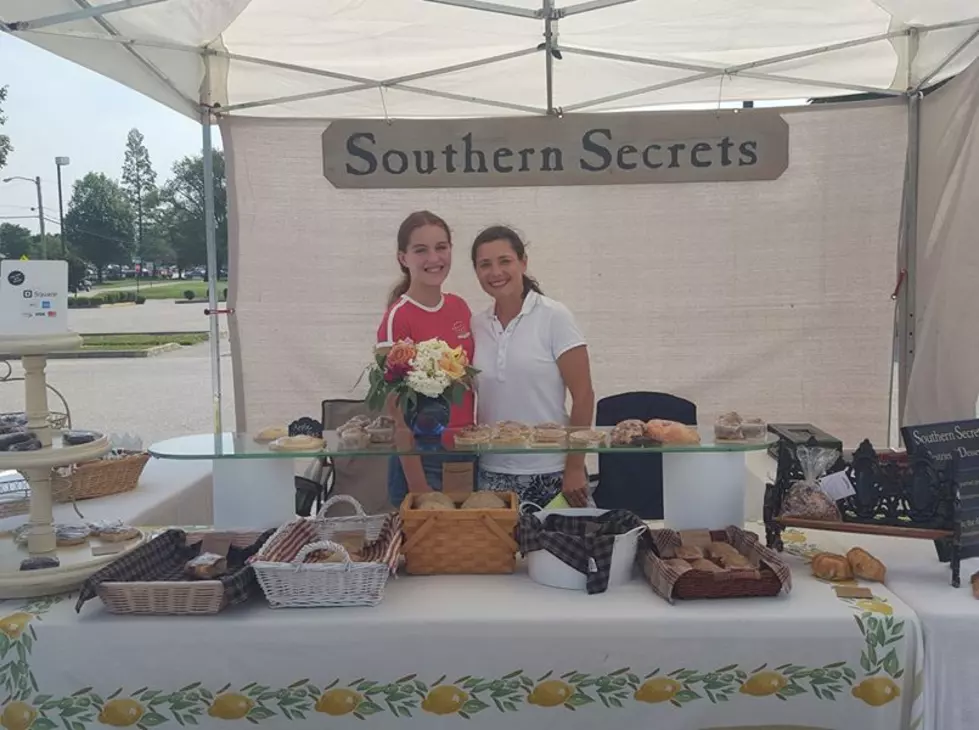 Local Owensboro Teen Making A "Sweet" Living Baking Up Southern Treats (PHOTOS)
Angel Welsh
Mackenzie Mahlinger is no ordinary teen.  As a 14-year-old she already owns her own business.  Pretty sweet right?!  It's a sweet business LITERALLY!Mackenzie often visited the Owensboro Regional Farmer's Market and loved the atmosphere so she decided she wanted to see what the other side of the table was like.
She has loved baking and cooking since she was a little girl so it seemed like a natural fit to share this passion for baking with others.
First she took a course through the Culinary Institute of America this past winter, and then begain the process to become a vendor at the Farmer's Market.  The journey was not an easy one.  From requesting a permit, getting insurance, and creating recipes it's been quite drawn out.  Mackenzie says "It's all been well worth it!"  Her experiences far outweigh the process of getting here.
It is so important for her to bring the best quality items to her customers and that takes long hours of hard work and dedication.  I can tell you first had that Mackenzie makes high quality items!  Our family loves her baked goods and most of all we love how much heart she puts in to what she does.  It makes them takes even better!
As a freshman, Mackenzie, is home-schooled.  She told me she has always been very shy but the farmer's market has helped her to break out of her comfort zone and become more outgoing.  She says she loves seeing how happy her baked goods make people, and she enjoys seeing their eyes light up when they see the pastries they haven't had since their childhood.  Her favorite thing about the business is seeing her "regular" customers that come three times a week for her delicious baked goods.
Her baked goods are all made with fresh, local ingredients from other vendors at the market, and fruit grown on their farm.
Mackenzie says "The market is a really supportive community, and we're looking forward to a permanent structure for the vendors and their booths."
Southern Secrets Pastries and Desserts is at the market Tuesdays and Thursdays from 7am-12pm, and Saturdays from 8am-1pm.
Here are just a few of the AMAZING treats from Southern Secrets.