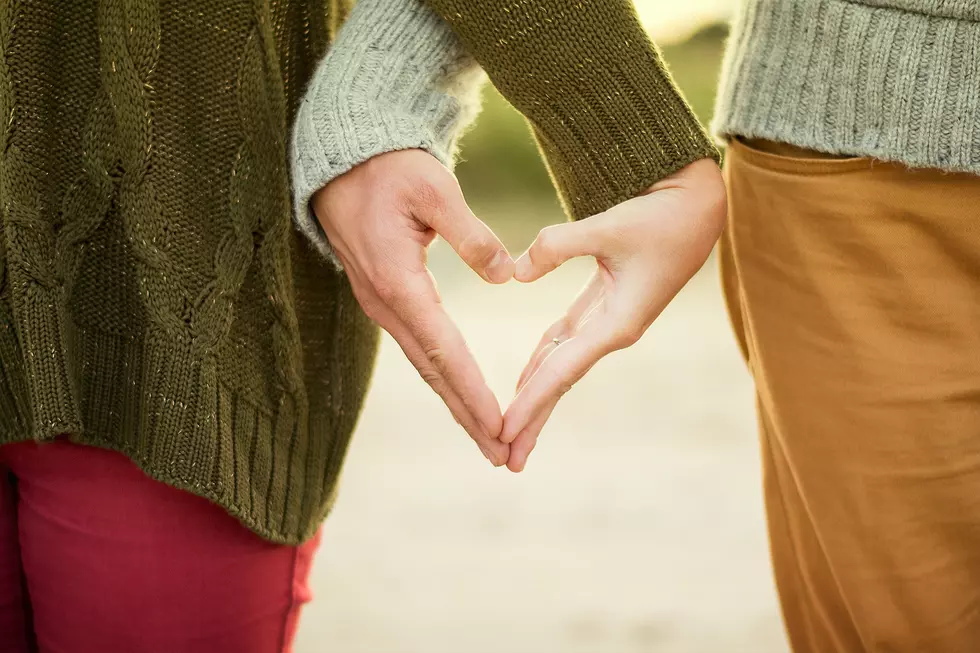 Make a Love Connection with WBKR's Blind Date Escape Contest
Photo by Kristina Litvjak on Unsplash
This Valentine's Day love is in the air at WBKR! Six singles will battle for romance in our brand new dating experiment. So, are you single looking to mingle? Are you tired of the dating scene? If you're ready to find love, then register to be a contestant on Blind Date Escape today.
Blind Date Escape is not the typical reality dating show. It's much better!
We'll be putting single ladies and available men in an escape room at Escape Today in Owensboro. Will it be love at first sight? Will there be chemistry as they work together to solve a series of clues to try to escape? Heck, they may need therapy when it's over! Either way, it's going to be a blast.
Oh, and one lucky couple is going to win a blind date at Brew Bridge, and split a $500 gift certificate from Diamond Galleria in Evansville. They do carry a wide selection of engagement rings. Don't feel any pressure, but who doesn't like a happy ending!
BLIND DATE ESCAPE: Official Contest Rules
presented by Escape Today, Brew Bridge, Diamond Galleria and The Country Station, 92.5 WBKR
Qualification period: Monday, February 1st through Wednesday, February 10th. To get qualified, visit WBKR.com and the WBKR app and complete an official "Blind Date Escape" application.
Grand Prize Participant Selection: On Thursday, February 11th, our finalists (selected by a TBA panel of "celebrity" couples) will be contacted and invited to attend the grand prize event, which is set for Saturday, February 13th at Escape Today on 2nd Street in downtown Owensboro.
Grand Prize Event: Saturday, Feb 13th, 2021. Finalists will enter the Escape Today "Blind Date Escape" escape room and, for one hour, work together to try to exit the room. While they are working together, the event will be broadcast live on the WBKR Facebook page, where the viewing audience will tune in to see which contestants have the most "chemistry" and the biggest chance for a "Love Connection." One "couple" will be declared the winners and immediately be whisked away to a private Escape Today/Brew Bridge date. And each winner will receive a $250 gift card to Diamond Galleria in Evansville.
*The total number of qualifiers will be ten. However, WBKR reserves the right to choose a lesser amount of qualifiers pending COVID-19 restrictions, concerns and protocols. And speaking of COVID-19, this grand prize event will be mask-mandated event. And each qualifier will be subject to temperature checks and a brief health survey before being allowed to compete in the finale.
**Each qualifier will be awarded a $50 gift card to Diamond Galleria for making it to the grand prize event.**
Social Media/Media: The Blind Date Escape finale will be broadcast on 92.5 WBKR's Facebook page and will be covered fully on WBKR.com and the WBKR app. WBKR staff members will join you in the Blind Date Escape room to film, document and provide commentary to the audience at home as we invite the viewing public to play "matchmaker." The winning couple will also be "chaperoned" on their date by members of the WBKR staff, who will document the date for publication at a later time. The winning couple also agrees to a follow up interview with Chad and Angel on the WBKR Morning Show. That interview will take place on a TBD date/time the week of Feb 15th.
All decisions made the WBKR staff and/our celebrity couple panel of judges are final and indisputable.
Townsquare Media's General Contest Rules.
The following rules, and specific contest rules, are available Monday through Friday during normal business hours at 3301 Frederica Street, Owensboro, KY 42301 and at http://wbkr.com.
1. Winner must comply with all of the rules of the Contest, including, but not limited to, any restrictions on age and/or residency, and have not committed any fraud or deception in entering the Contest or claiming the Prize.
2. The winner must affirm and represent that he/she is not an employee or agent of the Station or any sponsor of the Contest and is not a member of the same household of any such employee or agent.
3. In consideration of the receipt of the Prize, the winner agrees to be solely responsible for any and all taxes and/or other fees, including, but not limited to, any federal state or local income taxes, that are or may become payable as a result of participating in the Contest and/or receipt of the Prize.
4. The winner agrees to allow the Station and/or its designees the right to use winner's name, likeness, portrait, recorded voice and/or biographical material for an unlimited period of time in order to advertise, promote or publicize the Station and/or the products and services of any of its designees.
5. The Station is not the manufacturer or distributor of the Prize. With respect to any claims that the winner may now have, or that he/she may subsequently acquire as a result of the possession and/or use of the Prize, the winner acknowledges and agrees that he/she shall look solely to others in the chain of production and distribution of the Prize to the exclusion of the Station and any sponsors of the Contest.
6. The station makes no warranties of any kind with respect to the prize, including, but not limited to, any warranties of merchantability or fitness for a particular purpose. Station hereby expressly disclaims any and all such warranties.
7. The winner expressly releases the station, and any sponsors of the contest, and their respective officers, directors, agents, parent companies, subsidiaries and employees, from any and all claims, demands and/or causes of action of any nature or kind whatsoever, whether presently known or unknown, foreseen or unforeseen, that he/she may have, or may subsequently acquire, as a result of participating in the contest and/or receipt of the prize.
8. No purchase is necessary to participate in or win WBKR-FM contests. Contests are void where prohibited by law.
9. Employees of Townsquare Media, Inc., their affiliates, subsidiaries, advertising and promotion agencies, vendors and their immediate family members and/or those living in the same household of each are not eligible.
10. The station is not responsible for telephone system or internet failure, or other inability of entrants to enter due to technical malfunction. This station is not responsible for lost, late or misdirected mail or for printing errors. No mechanically reproduced or completed entries will be accepted.
11. Listeners are only eligible to win every 30 days.
12. All federal, state and local taxes apply and are the sole responsibility of the winner.
Enter your number to get our free mobile app
See the Quickest Country Music Marriages: