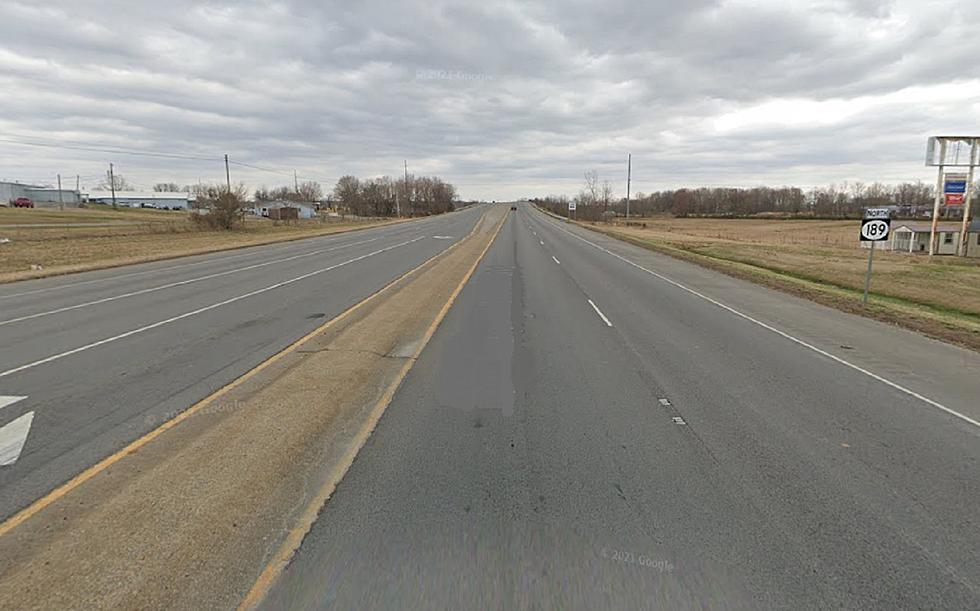 Muhlenberg County's KY 189 Set to Reopen This Week
Google Street View
I've traveled down KY 189 on more occasions than you can count. On THREE of those occasions, I was looking for a natural bridge that I have yet to find, although folks have shared with me exactly how to get there.
I've been there before and I'm gonna have to try it again. And fortunately, I will be unobstructed when that happens.
If you're at all familiar with Muhlenberg County, you know the value of KY 189. It's the bypass around U.S. Highway 62 and Greenville, but lately, it has been closed due to some work on a bridge.
The steel culvert bridge at mile point 10.1 is the one in question and it's one that had a weight limit that needed to be reduced. And reduced it was.
Here's more from the Kentucky Transportation Cabinet:
I'm old enough to remember when 189 was NOT there because Mom and Dad had this cool little catfish place where they loved to eat when I was a kid. We went there all the time. It was on Highway 62. And the main reason was that my great-uncle, Ben Topmiller, was the Greenville from 1979 through 1994 and he recommended it.
In fact, his old white house with the black shutters is still there.
And if he were alive today, knowing him, he'd be out there observing the work done on that bridge and he'd make sure he was in every MEETING about that bridge, time willing.
He LOVED Greenville and, in fact, walked its streets every morning before he went to work.
I'm not sure if 189 and Uncle Ben overlapped, but he might very well have had something to do with its construction.
Anyway, 189 will soon be open again and I know that's a big relief for Muhlenberg County.
See the Must-Drive Roads in Every State
LOOK: Here are the best small towns to live in across America