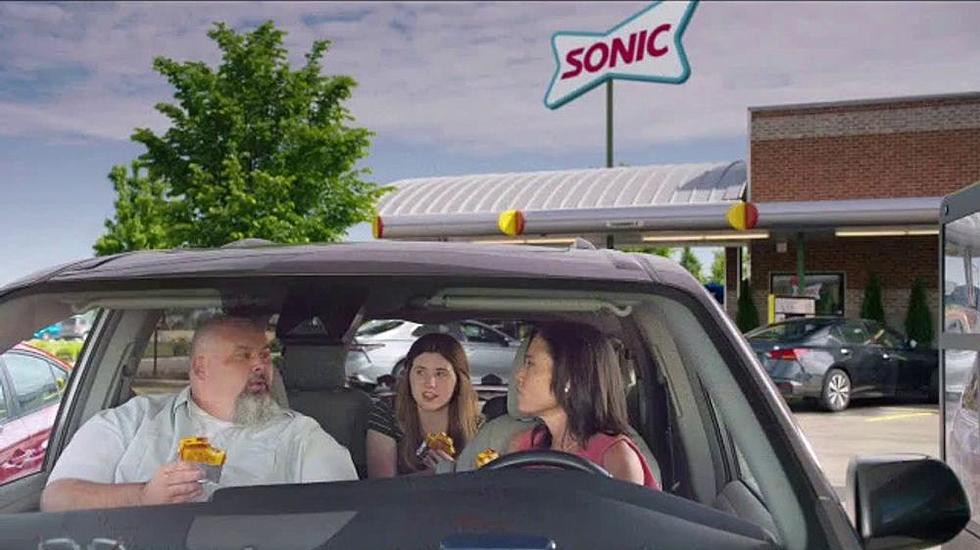 New Sonic TV Spot Features Hartford Natives
iSpotTV
In recent months, Sonic restaurant has been using everyday folks in their TV commercials to advertise new menu items. In other words, have them ad-lib and describe the item or just debate, chit chat, and whatnot. Imagine my surprise when I learned two people I've known a long time would be starring in the newest Sonic ad.
Jamie Rafferty (nee' Daniel) is one of the funniest, most caring people I've ever met. She was a year behind me in school. We both attended Wayland, OCMS, and OCHS together. Her older brother Matt was two years ahead of me, and we were in marching band one year together, my freshman year when I was in pit (front percussion ensemble) and he was in the marching drumline. Matt is really funny too, and he's a character.
The third person starring in the spot is Jamie's daughter Brynna, who just started her first semester at WKU. Brynna's dad Paul was a classmate of mine; we just saw each other two years ago at our 25th-year high school reunion. Paul was the one who shared the commercial the other night on Facebook. I couldn't believe it! He replied, "Exactly!"
Even though the Sonic spots are short, they are entertaining and usually funny. It's cool when you just get a natural reaction rather than reading a script. This family was a perfect choice. Be on the lookout for Jamie, Brynna, and Matt "debating" the new grilled cheeseburger.
By the way, did you know the cheeseburger was first called a cheeseburger in Kentucky?
Feast Your Eyes: 20 Tri-State Restaurants Diners Drive-Ins and Dives Should Feature