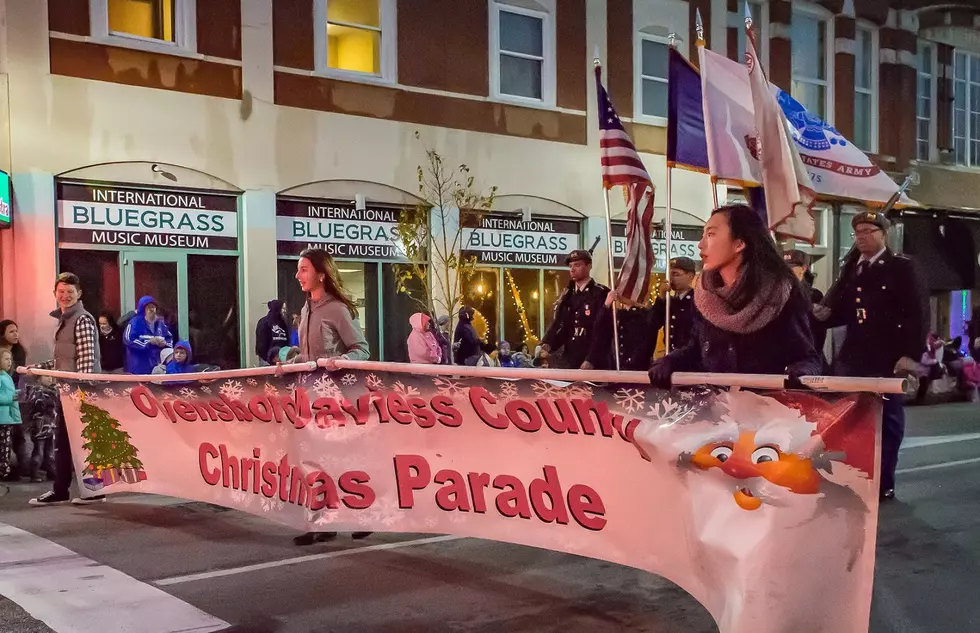 Owensboro-Daviess County Christmas Parade Canceled Due to COVID-19
Owensboro-Daviess County Christmas Parade Association/Facebook
I have some incredibly sad news to share this morning.  After careful consideration and lengthy discussions with local public health officials, the decision has been made to cancel the year's Owensboro-Daviess County Christmas Parade.
I was contacted this morning by my good friend, Kenny Williams, who serves on the parade's Board of Directors. The members of that board, "after careful consultation with officials, past participants, sponsors, and health professionals and out of concern for the safety of our citizens, participants, and volunteers," made the difficult decision tonight to cancel the 2020 Owensboro-Daviess County Christmas Parade.
For so many families here in western Kentucky, the Owensboro-Daviess County Christmas Parade is a long-standing family tradition.  I personally remember going to the parade when I was a kid and my love for the parade has carried into adulthood.  As a matter of fact, for years here at WBKR, we have called the parade and provided play-by-play for the broadcast- first with Time Warner Cable and, most recently, with Owensboro Times.  For Dave Spencer and Barb and Angel, it has remained one of our favorite events of the year.  I can speak for my entire crew when I say we are going to miss it.  I know lots of folks are feeling the same way today.

However, we completely understand the decision and know in our hearts it was the correct call to make.  That decision may not be merry or bright, but it certainly feels right.
But have no fear!  Santa Claus IS coming to town.  He is arrival this year will just be a little later than normal.
Enter your number to get our free mobile app
SWEET: Here are the most popular Halloween candies