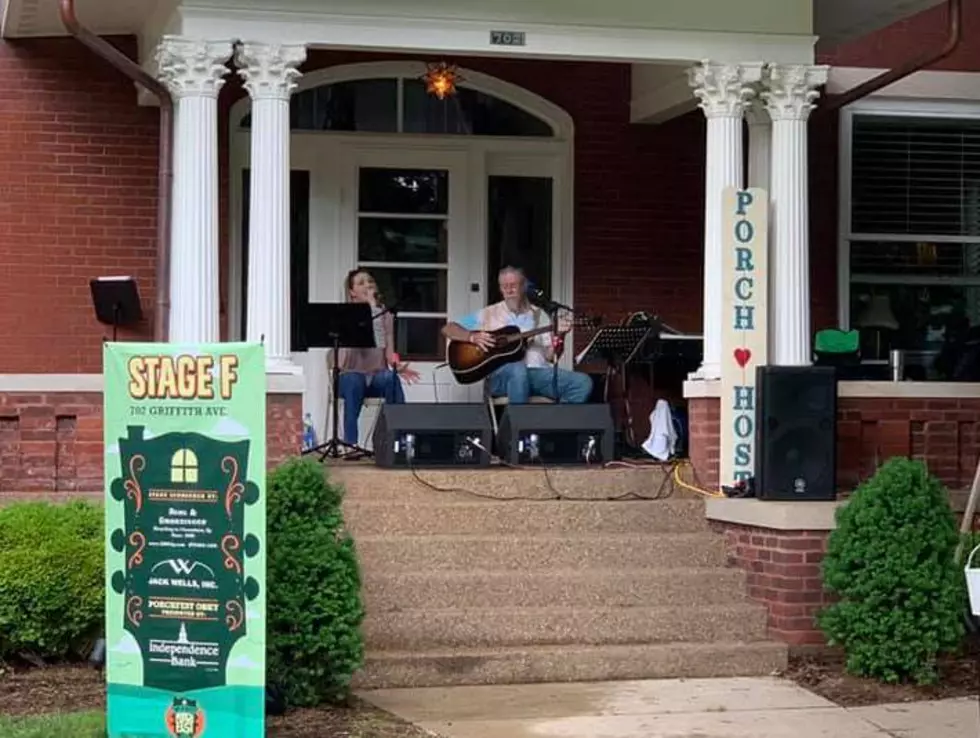 PorchFest OBKY Returns with 2021 Date Announced
PorchFest OBKY
It is back!  After the 2020 event was cancelled due to COVID-19, PorchFest OBKY is coming back in 2021. According to PorchFest OBKY co-creator Tamarra Miller, this year's event "will look a little bit different" but is still going to be jam-packed with porches and artists!
PorchFest OBKY 2021 is set for Saturday, June 12th and will feature eleven different stages (there were fifteen in 2019).  So far, twenty-three different musical acts have signed on to play and that number, which continues to grow, includes some very familiar faces and local favorites.
By the way, the final lineup is expected to be announced by the end of April.
PorchFest takes place on Griffith Avenue here in Owensboro and the street closure will begin at Noon on the 12th.  Acts will take the stage (rather, the porches) at 2pm.
As we gear up for PorchFest, Tamarra and Andy (Brasher) are still seeking sponsors for three of the eleven stages as well as sponsors for two water stations at the event.  If you or the company or business you work for are interested in sponsoring a portion of of PorchFest, you can email porchfestobky@gmail.com.
Tamarra adds, "PorchFest OBKY wouldn't be possible without our generous homeowners and supportive sponsors. Those who have been with us since our first festival took a chance on an idea, we couldn't be more appreciative of Sun Windows, Carpet One, Greenwell Chisholm, WBKR and Terry's Tees."
This morning, PorchFest OBKY creators and organizers, Tamarra Miller and Andy Brasher, joined us here at WBKR with some of the fun details about this year's event.
The 40 Best Cover Songs by Rock Bands