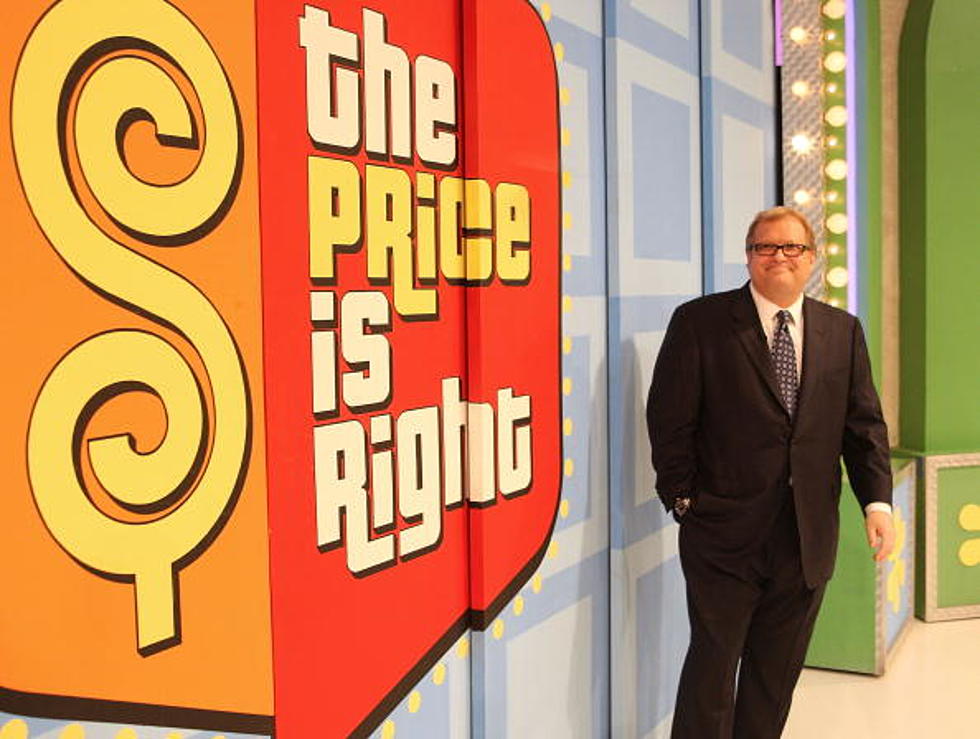 Exciting News! Drew Carey's Bringing The Price Is Right to Nashville, TN
Frederick M. Brown/Getty Images
When I was a kid, I was absolutely obsessed with The Price Is Right. Honestly, I love just about every game show on TV.  But The Price Is Right set the bar for the rest of them.  First of all, it lasted an hour.  Every other game show I can think of only lasted half an hour. And, the Showcase Showdown at the end of show had that extra special incentive that compelled me to watch the end of every single episode. If your bid was within $100 of the actual suggested retail price of the showcase and you didn't go over, you would win BOTH showcases.  Though that didn't happen often, it was THRILLING when it did. And who can forget that air-raid-siren sound effect they would play when someone scored both?
This year, The Price Is Right turns 50-years-old and the show is celebrating with a nationwide tour. Yes! They're taking the show on the road and host Drew Carey will be rolling into various cities across the U.S.  The coast-to-coast tour will make 50 different stops across the country and give fans the opportunity to play games and win prizes.  Plus, there will be an opportunity to win a grand prize of $50,000!
The 50th anniversary tour is officially called The Price Is Right Come On Down Tour and it's exactly what it sounds like. It's a mobile game show on wheels and will feature some of TPIR's most beloved games, including Plinko . . .
and the Wheel!
The Price Is Right Come On Down Tour kicks off later this week. In fact, on Friday, March 25th, the show will set up show at the Santa Monica Pier with a themed-lighting of Pacific Park's famous Ferris wheel.
In fact, at various stops, The Price Is Right will feature some iconic landmarks in popular cities across the country- including two stops within relatively easy driving distance from the tristate.
"COME ON DOWN TOUR" SPECIAL STOPS:
Los Angeles, CA – Friday, March 25
Denver, CO – Friday, April 1
Dallas, TX – Thursday, April 7
New Orleans, LA – Friday, April 15
Nashville, TN – Friday, April 22
St. Louis, MO – Thursday, April 28

Cleveland, OH – Friday, May 6
New York, NY – Wednesday, May 18
Fun fact- The Price Is Right premiered on September 4th, 1972 and has awarded over $300,000,000 in cash and prizes. It's the longest-running game show in television history.
If you'd like more information and want to know how to be a contestant at one of the tour stops, CLICK HERE!

**All guests must show proof of COVID-19 vaccination.**
How long it takes to binge 'The Office,' 'Game of Thrones,' and 50 other famous TV shows