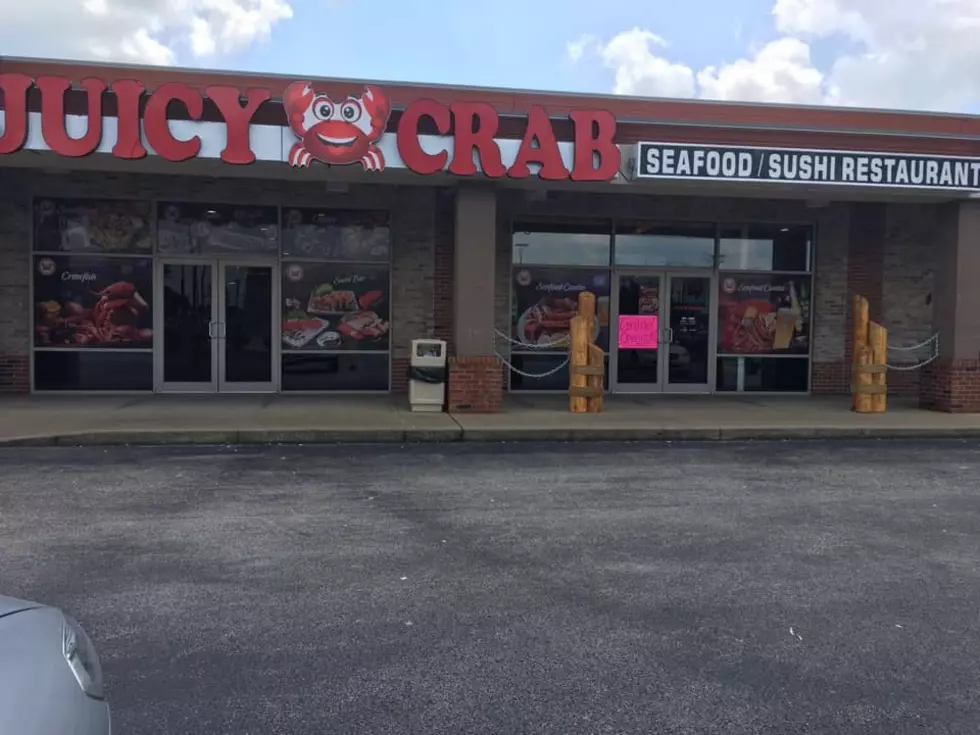 Seafood Lovers Unite, New Restaurant Opens in Owensboro [MENU]
Juicy Crab
Are you a fan of crab, oysters, shrimp, crawfish and lobster? A new seafood restaurant is set to have its grand opening tomorrow in a space previously home to Gangnam Korean BBQ off Hwy 54 in Owensboro. Just check out the Juicy Crab menu.
If you love fresh and delicious seafood, the Juicy Crab Seafood and Sushi Restaurant is set to have its grand opening in Owensboro. The menu has a large selection for any cajun/seafood lover. Also known for their southern country boils, the Juicy Crab offers something for everyone. Just take a look.
They'll be open from 11:00AM  to 9:30PM tomorrow and they offer takeout.
Enter your number to get our free mobile app