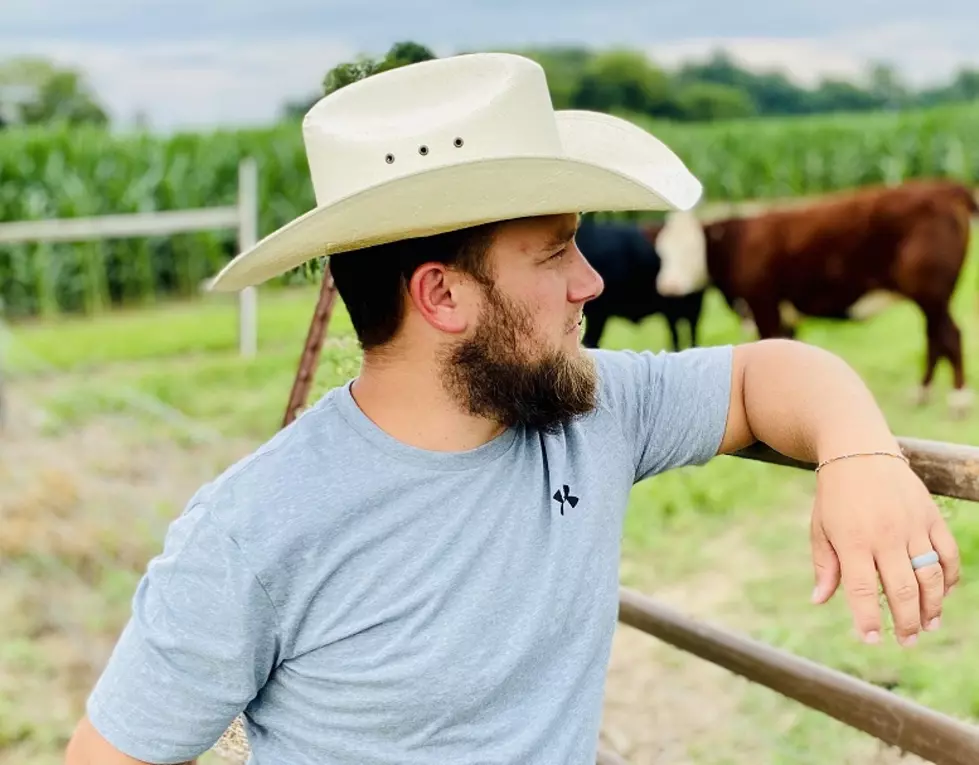 She Thinks Her Farmer's Sexy 2nd Place Winner is Andrew Rickard
Andrew Rickard
With over 1.6 million votes, the battle for 1st and 2nd place was a nail-biter in our She Thinks Her Farmer's Sexy Too photo contest. It was quite incredible to watch. With that being said, coming in 2nd place is Andrew Rickard with 538,979 votes in the poll. Let's meet Andrew and more of your Sexy Farmer nominees.
You submitted photos of your sexy farmer for the She Thinks Her Farmer's Sexy Too photo contest, sponsored by Madisonville Garage Doors of Owensboro, and now it's time to reveal your 2nd place winner. After seeing how many votes Andrew received, he has to have a bunch of family and friends. Incredible numbers for this sexy farmer!
Meet farmer, Andrew Rickard from Rumsey, KY. This sexy farmer is a hard-working farmer and family man. Here's what his wife Kate shared about Andrew, "Andrew is a very hard working guy! He thrives in owning his own construction business, all while taking care of his cows, sheep, goats, and chickens. We have two boys, Jeb and Jude, who thinks he hung the moon! He is the best dad that any boy could ask for! Andrew puts the Lord first in everything that he does and we are blessed beyond measure."
Tune in tomorrow at noon as we reveal your 1st Place Farmer. We will also continue to share all of the hardworking farmers that were nominated as we wrap up the contest!
Here's a Look at Some of the Nominees:
Enter your number to get our free mobile app