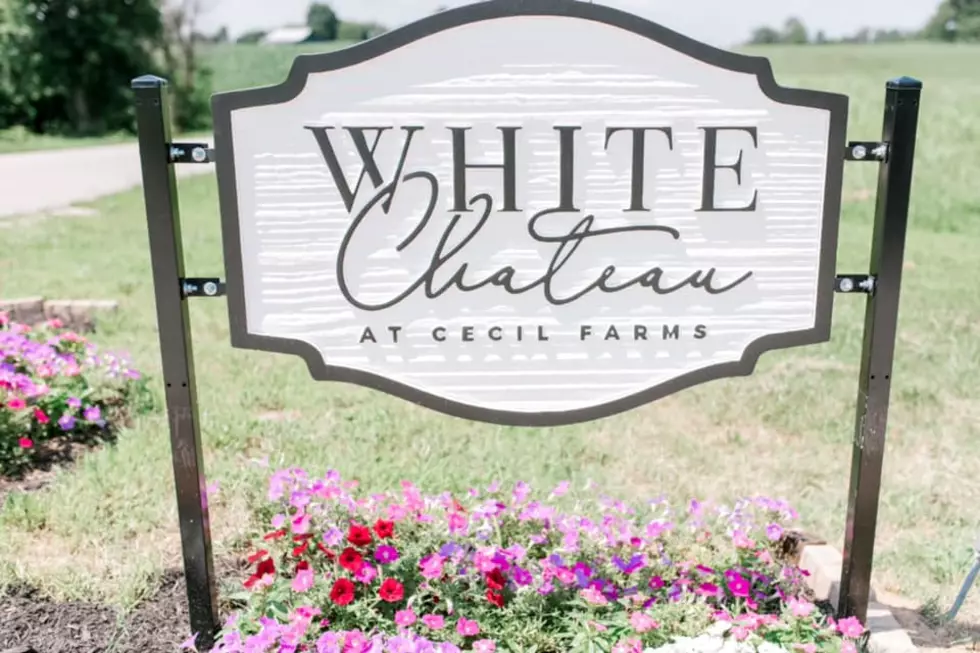 Spring Market Returns to White Chateau in Owensboro
White Chateau
Shoppers can browse an assortment of many unique items that will be on-site at White Chateau. Around 70 local vendors will showcase and offer one-of-a-kind items for sale. We have a list of all participating vendors.
Hello Spring! Come out to White Chateau at Cecil Farms for a day of shopping, eating, music and fun! Great local businesses will be on hand showing off their handmade goods, boutique apparel, crafts, along with food vendors. Come hungry! You'll want to sample some delicious food items from food trucks that will be set up. You can also enjoy live music from the great DJ Shay while you browse. Grab some fresh produce or beautiful spring flowers for yourself, or as a gift for someone you love. Many vendors will have prizes up for grabs as well!
Admission is FREE, but there will be a $5 parking fee.
The Spring Market at White Chateau happens on Sunday, April 25th, 2021 from 10AM to 4PM. Here's all of the local vendors (more may be added) that will be on hand:
Anniebea Design
Baby Olive Boutique
Barr Bones
Be The Light Candle Co.
Bella Ragazza Boutique
Beloved Flower Company
Ben's Soft Pretzels
Big Turkey Foot Coffee
Bonnie Rae Boutique
Bright Eye Designs
Brown and Blue Children's Boutique
Calligraphy by Julie D
Confetti Boutique
Cottage Farm Stand & Baking Co.
Craft and Board
Cru Outfitters
Curbside Kitchenette
Dalishas Bakery & Cafe
Designs by Lauren
Doozie Doez
Early Bird Crafting
Earrings by Allie
Earrings by Les
Elizabeth Design Studio
Erin M. Adams Artistry LLC
Expressive Designs
Farmhouse Handmade
Forston Farms, LLC
Gussy Up With Ellen
Hat & Rabbit
Heaven by Health
Hello Pop
Hide + Timber Designs
Hill View Farms Meats, LLC
Katie Ann Flowers
Kentucky Krafters
Kyla's Creations
Lavender & Mint Boutique
Legacy Spa
Little Daisy's Children's Shop
m.porium
Made With Love by Jessica
Meadow House Floral Design
MK's Embroidery and Gifts
Molly's Mixins
Nick T. Arnold Jewelers
Once Upon an Odom
Pure Barre
Real Hacienda
Remi & Lola : Custom Dog Tags & More
Rough River Metal Works
Ryn + Rivers
Set Free Photography
She Made It
Shine Design Creations
Simply Stained
Simply Stained
Squeeze's Lemonade
Sweet P's Shoppe
The Cottage
The Hair Traveler does Nails
The Sturdy Hinge
The Tailored Teachers
Theia and Selene
Tipton Creations
Vicki Jean Wilson Art
Zyia with Nicole Murphy
White Chateau is located at 8753 Mulligan Rd in Owensboro. Kelley James Events is handling the event. Happy Shopping!
LOOK: Here are copycat recipes from 20 of the most popular fast food restaurants in America
KEEP READING: 3-ingredient recipes you can make right now