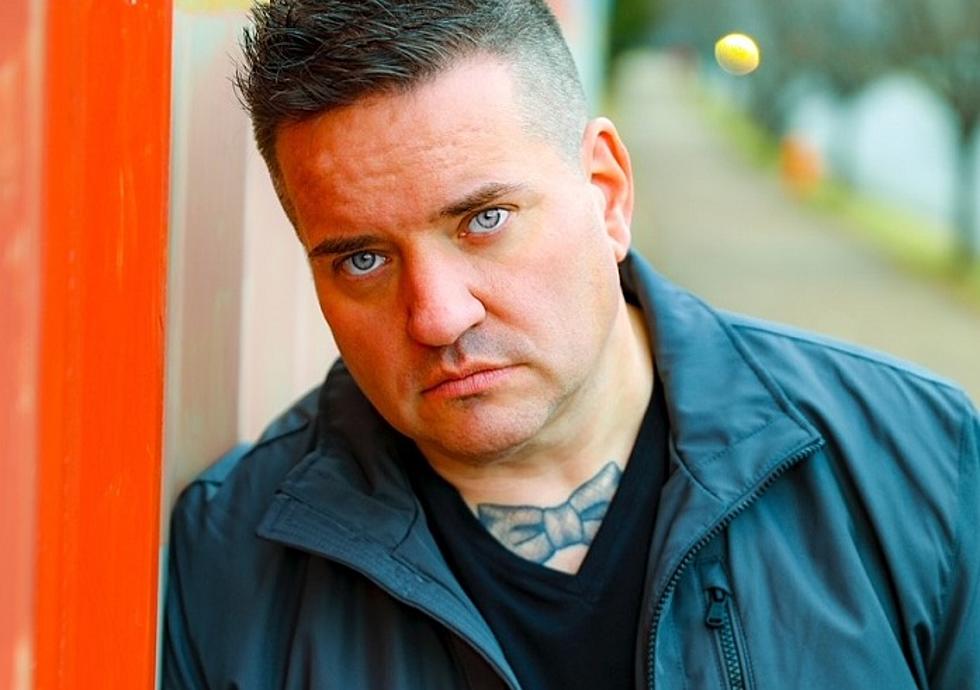 Steve Bridgmon Set to Release His Inspirational Story in New Book
Melissa Wyatt
The last couple of years are ones I'm sure former Owensboro resident Steve Bridgmon would like to forget. Not only did his beautiful sister succumb to glioblastoma brain cancer, but he also lost his Dad to the coronavirus. In his yet-to-be-released new book, Steve shares his story of faith, love, and survival during his most difficult days.
Back in January of 2020, I introduced you to Dr. Shannon Bridgmon Rinaldo, a 1991 graduate of Daviess County High School. At that time, she was battling glioblastoma brain cancer. Steve had just released his single, "Patiently Waiting" and was celebrating its success. The family was so proud when the single would eventually hit #1 in April of 2020. Nobody was prouder than his baby sister, who the song was inspired by. Although new cancer was detected just a few months prior, the family never lost hope.
I asked Steve at the time how he was coping knowing his baby sister was so sick. "Faith is the backbone of what I do, and I've leaned on it for everything .. and faith has kept me from falling apart," he shared. "I'm just so proud of her and although she's younger than me, she's my role model for perseverance."
Unfortunately, after her long fight, Shannon passed away on July 27, 2020. Steve didn't have a minute to grieve. During this time his father contracted coronavirus and was really sick. Steve and I were sending messages back and forth while he was boarding a plane to Texas for Shannon's funeral. He shared that he received a message that his Dad had passed when he landed in Lubbock. Just four days after his sister passed away, Curtis Stephen "Steve" Bridgmon, 70, passed away on July 31, 2020. He was crushed and beyond devastated.
Steve never lost his faith, and I remember telling him to keep a journal in case he wants to write a book. Well, that's exactly what he's done. On top of all of his tour dates, finishing his new album, he finished writing his first book to be released in July. He shares the significance his faith holds in his life during the difficult challenges he's faced. I'm beyond proud of my dear friend and all of his accomplishments. His sister and father are proud too.
You are helping to make sure no family ever has to worry about a bill while their child is at St. Jude. Families never receive a bill and it is all because of the people who become a Partner-in-Hope. Thank you in advance for taking this journey with us.
The ABC's of Cancer Created By St. Jude Patients
The ABCs of Cancer is one of the most amazing parts of the hospital. It is a wall solely made up of the 26 letters of the alphabet and designed by patients at St. Jude.
Local Celebrities Join the 2022 WBKR/Window World St. Jude Radiothon
The 2022 WBKR St. Jude Radiothon is coming up Thursday, Feb 3rd and Friday, Feb 4th and here's a look at the local celebrities who are joining us to help raise money for the life-saving research being conducted at St. Jude Children's Research Hospital in Memphis.
Country Stars Wear "Love Music Stop Cancer" Shirts for St. Jude
The WBKR/Window World St. Jude Radiothon is February 3rd and 4th and we're encouraging YOU to become a St. Jude Partner in Hope for just $19 per month. If you do, you'll receive the brand new Love Music Stop Cancer t-shirt. Here's a look at some of your favorite country stars wearing the shirt to show their support for the patients at St. Jude.