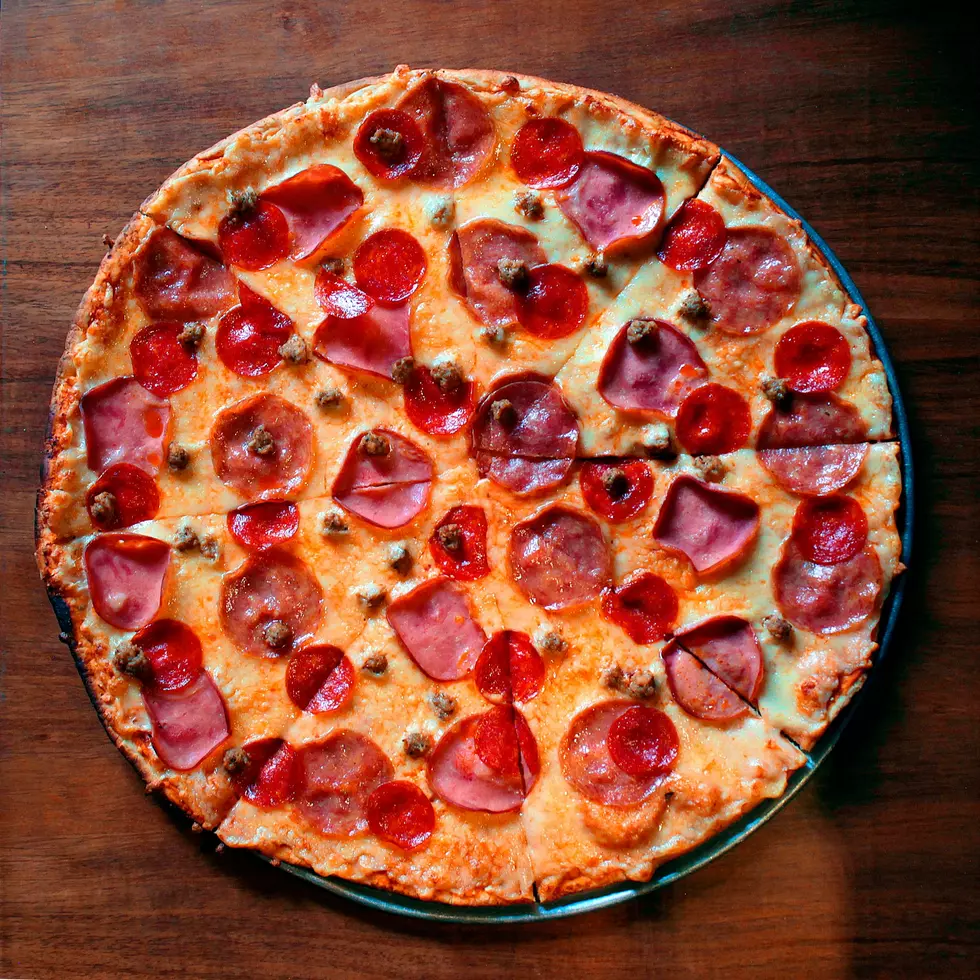 The Top Five Pizza Places in Louisville, Kentucky [List]
Fernando Andrade/Unsplash
During college, I lived in Louisville, Kentucky, which is home to some amazing and unique pizza places.  As a matter of fact, I still get to spend quite a bit of time in the city and love hitting up these places when I go.  Here's my list of the Top Five Pizza Places in Louisville!  Let me know if you've tried these or if there's a place I left off the list that I shouldn't have.
Before I get to the pizza places you have to try, I am going to start with one that you cannot.  Consider this my In Memoriam or my Lifetime Achievement Award. One of my favorite pizza places ever closed a couple of years ago.  But, when I was a student at U of L, my friends and I used to go to this Frankfort Avenue staple A LOT!  I am including this on the list because it would deserve a spot in the Louisville Pizza Hall of Fame, if there was such a thing.
Honorable Mention: Cliftons Pizza Company
Clifton's was an absolute favorite of mine when I was in college!  Cliftons Pizza Co. was located on Frankfort Avenue in Louisville and served up delicious pizza, pasta, subs and garlic sticks.  Situated in an very trendy and charming neighborhood, Cliftons was trendy and quirky in its own right.  There were clocks, all set to different times, all over the walls.  My friends and I spent countless hours (and after hours) at Cliftons.  Decades later, it still holds a special place in my heart and, even more importantly, in my stomach.  I'm really sad that it has since closed, but it deserves the Lifetime Achievement Award.  RIP, Cliftons.
Now, on a more positive note. Let's tackle the Top Five Pizza Places in Louisville.
#5- Danny Mac's
I had the chance to visit Danny Mac's for the first time a couple of years ago with my friend Brian.  There are two locations in town to serve you- Mellwood Art Center (the location I visited) and the Tim Tam Tavern.  While the restaurant has a bit of a dive-bar feel, the food is the star.  The pizza is incredible (every pizza is 12") and there are plenty of specialty choices on the menu, including the popular Kentucky Hot Brown Pizza at the Mellwood location.  However, when you visit Danny Mac's . . . and trust me on this . . . you MUST begin your meal and experience with Cracksticks.  You will become instantly addicted.
Absolutely delicious and I highly suggest zipping up to Louisville and crashing the Wick's location on Baxter Avenue.  The pizza is monstrous, insanely good and one of the most filling pizzas you will ever consume.  The only negative . . . two or three slices and you'll feel like you're carting around an Italian food baby.  But, trust me.  It's SO worth conception.  While the Baxter Avenue location is my fave (the atmosphere and neighborhood are perfection), there are two locations in the Louisville metro- Baxter Avenue and a location at Hikes Point. Pick one and GO!
Bearno's is celebrating over 40 years in Louisville.  There are ten locations spread throughout Louisville and across the river in southern Indiana. My favorite location is Bearno's By-the-Bridge, which is right across the street from the KFC Yum! Center. It's my go-to restaurant if I am going to a concert downtown.
Bearno's is a 4-time Pizza Winner in Best of Louisville Magazine and a two-time winner for Leo Magazine's Best Pizza.  It's sensational.
#2- Impellizeri's
Look!  I'll let this picture do the talking.
Simply put . . . Impellizeri's, with three locations in Louisville, has the absolute BEST breadstix in the world.  And the pizza is incredible too.  And so is that homemade Italian dressing.  And, well, you get the point!  My favorite Impellizeri's location, the one down on Main Street, closed. But, there are locations in the Highlands (on Bardstown Road), Holiday Manor (Brownsboro Road) and in Middletown (805 Blankenbaker Parkway, Suite 105).  Fun travel tip- there's also a location in Elizabethtown.
And, since I mentioned bragging rights for some other Louisville pizza places, I feel compelled to tell you that Impellizeri's is a 7-Time Best of Louisville Winner.
#1-  Bonnie & Clyde's
An absolute throwback to old school pizza parlors.  I mean, it's 2022 and Bonnie & Clyde's still doesn't take credit cards.  It's CASH ONLY.  They serve sodas by the pitcher.  And you have to sit banquet-table style with complete strangers.  And it's freaking amazing!!  I could type for days about why you should jump in the car right now and head to Dixie Hwy in Louisville, but nothing will convince you more than doing it.  My buddy Corey Gant (from the Owensboro Fire Department) sings the praises of this place too.  If you know Corey, ask him about Bonnie & Clyde's.  He grew up right down the road and will confirm that this is the best pizza place in Louisville.
So there you have 'em!  My choices for the Top Five Pizza Places in Louisville, Kentucky.  Have you tried these?  Or, is there a place I left off the list that I need to reconsider?
Here's the Best Pizza in the Tri-State Based on Your Votes
Are you looking for the BEST pizza in the tri-state? Well, look no further because after the votes were tabulated, you said these are the best pizza restaurants to grab a slice. These are your top places to get pizza based on your votes! Do agree?