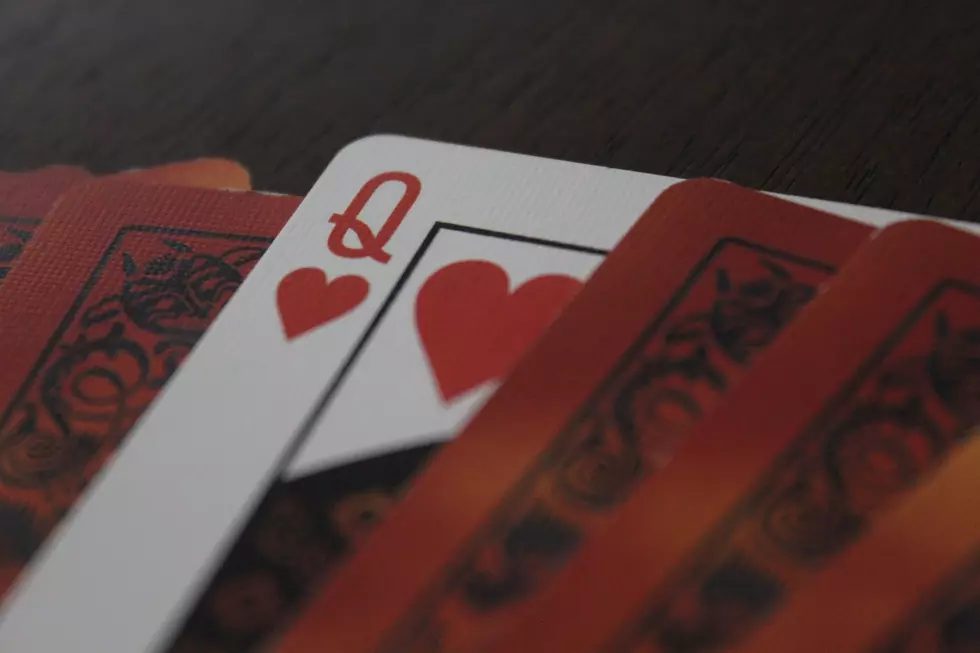 Queen of Hearts Jackpot Excitement is Building in Owensboro, KY
Laine Cooper/Unsplash
This has been a big week for lottery jackpots. Last night, the Mega Millions jackpot soared to 1.1 BILLION dollars! The Powerball jackpot has climbed to nearly 400 million dollars as well. Here in Owensboro, there's a bunch of excitement building at the local Bingo hall.  For the second time in the last twelve months, the Queen of Hearts jackpot at Trinity High School's Bingo has gone unclaimed and the pot is getting bigger and bigger by the night. And, honestly, the odds may be more slightly in your favor in Owensboro than they are for the Mega Millions or Powerball jackpots.
It was early spring of 2022 that Trinity's Queen of Hearts jackpot got down to just a handful of numbers and hundreds and hundreds of players were packing the Bingo hall a couple of nights a week for a chance to pick and win.
And, remember this? It was nearly five years ago (back in 2018) that the school had its biggest jackpot ever- $139,529. Ann Payton claimed that monster prize.
While there's a lot of work to do and a lot of tickets to sell to get to a number like that, the latest jackpot is certainly climbing.
Trinity's Bingo Coordinator Andrea Aud shared this earlier this week:
18 numbers left! Queen of Hearts Progressive Raffle at BINGO is up to $17,611.00 and growing! Winner will receive 70%. Taxes will be withheld. Next drawing will be at Bingo Thursday Jan. 12th. Must play bingo in order to play Queen of Hearts. Bingo begins at 6:45. Lic. #0299
If you'd like to try for a chance to win Thursday evening, here's how the Queen of Hearts jackpot works.
To be eligible to win the jackpot, you MUST be seated at a table and officially playing Bingo at the Big Blue Bingo Hall. Doors open at 4:45pm. Pull tab and Queen of Heart sales begin at 5.  Bingo games start at 6:45pm. The Queen of Hearts drawing will take place just before the final Bingo game of the night.
Here's a look at the current Queen of Hearts game board.
The Owensboro Big Blue Bingo Hall has a capacity of 850 players so, as the jackpot continues to build, you're encouraged to get there early if you want to play.
The hall is located at the Opportunity Center at 3560 New Hartford Road.
LOOK: Here are 25 ways you could start saving money today
These money-saving tips—from finding discounts to simple changes to your daily habits—can come in handy whether you have a specific savings goal, want to stash away cash for retirement, or just want to pinch pennies. It's never too late to be more financially savvy. Read on to learn more about how you can start saving now. [
From:
25 ways you could be saving money today
]