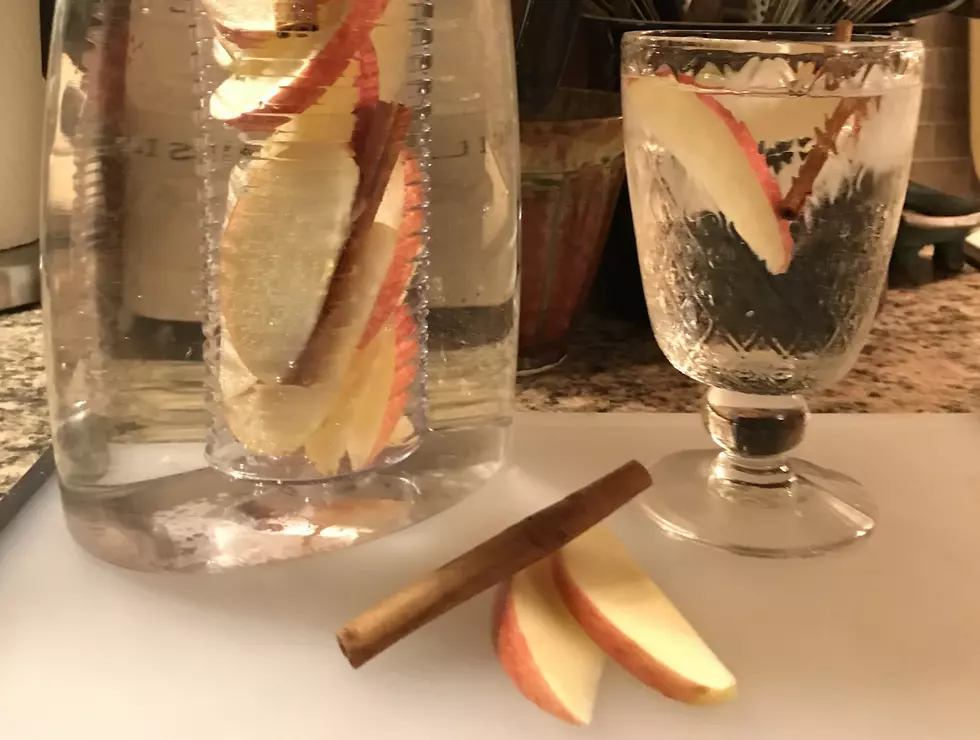 What's Cookin' Cinnamon Apple Infused Water [RECIPE]
Merritt Bates-Thomas
When you thinking of cooking you think of food right?!  Well, why not infused water, it's delicious and really good for you.  It's a great way to liven up your water!Infused Water
Why water?  Water is an essential nutrient.  It increases energy and relieves fatigue.  It's refreshing.
Wash fruit thoroughly before infusing
Use fresh, ripe fruit for maximum sweetness and flavor.
Freshest fruit, that is in season, will give the best flavor
Infused waters can be festive and colorful.  I picked Apples with Cinnamon Sticks because it's seasonal.  Experiment with different combinations to find flavors you like.
Here are a few additional combinations to consider.
Peach & Blackberry/Raspberry
Blackberry & Sage
Strawberry & Basil
Lemon, Lime & Cilantro
Cucumber, Lemon, Lime & Mint
Refrigerate for at least 30 minutes for the best flavor.