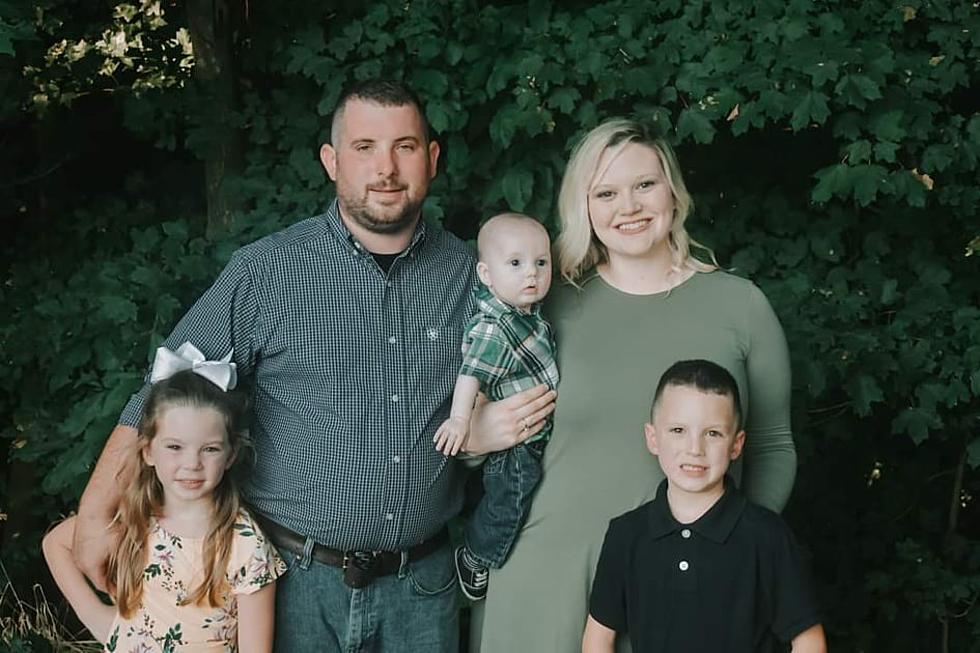 Whitesville, Fordsville Fire Departments Team Up for Baby Baylor in Kentucky
Rusher Family
There's a Fordsville firefighter's baby boy who was born with complex congenital heart defects and has a long road ahead. There's a fundraiser planned to help raise money for the Rusher family to help with finances.
I have to be honest with you. I hate it when I get calls about families that are going through heartache and hard times. When I get a call like that, it stalls my life for a bit if you know what I mean. My life is overall carefree and pretty much uneventful. Until I get a call like this.
Yesterday, I got a call from the Fordsville Fire Department while I was doing my show. He talked about a fundraiser happening for an Ohio County family that had a sick child. I told him to send me information about the fundraiser and that I would help to get the word out. But, that's never where it stops. Because it's never just about a fundraiser, but the family that was affected by a tragedy. Thus, I started my research to find out more so that I could pray with and for the family. Also, to let you know why that it's so important to give. Important to give to someone whose shoes that you could be in at some point. This is how I met the beautiful Rusher family and why I knew that it was important to get their story out there. A story that no family should be going through. First, meet Baby Baylor, and then I'll share how you can eat some delicious food and help the Rusher family.
Baby Baylor's Ongoing Journey
There's a Fordsville Firefighter's baby boy who was born with complex congenital heart defects and has a long road ahead. Meet sweet Baby Baylor and the Rusher family.
I just talked to Chelsea this morning and asked how Baylor is doing this morning. (October 20th, 2021)
"They let him take all his feeds by bottle yesterday and he had such a great night. I think that agrees with him better than what we were doing. He did throw up when we tried giving his medicine orally so we're going to wait until this afternoon to decide if we're going to take out the ng tube. They're going to start adjusting his medicine dosages to see how he does on home dosages." She shared
Baby Baylor Rusher Fundraiser
Now that you've met sweet Baylor Rusher, here's how you can help the family. The Whitesville Fire Department has stepped up to honor their fellow brother. They'll be cooking chickens for Baby Baylor Rusher. You see, Chase Rusher is also a volunteer firefighter with the Fordsville Fire Department. No man, or child, will ever be left behind on their watch.
Chickens will be sold at the Fordsville Fire Department on Saturday, October 23rd, 2021 from 8 AM until 12 PM, or until they're sold out. Chickens will be just $10 each, and any donations are also welcomed during the event!
If you want to donate, and don't know how you can donate, contact Jessy Nash at (270) 993-6734.
We'll continue to pray for Baby Baylor and the family, not only for healing but also for comfort and strength.
KEEP READING: See 25 natural ways to boost your immune system
KEEP READING: 15 Natural Ways to Improve Your Sleep