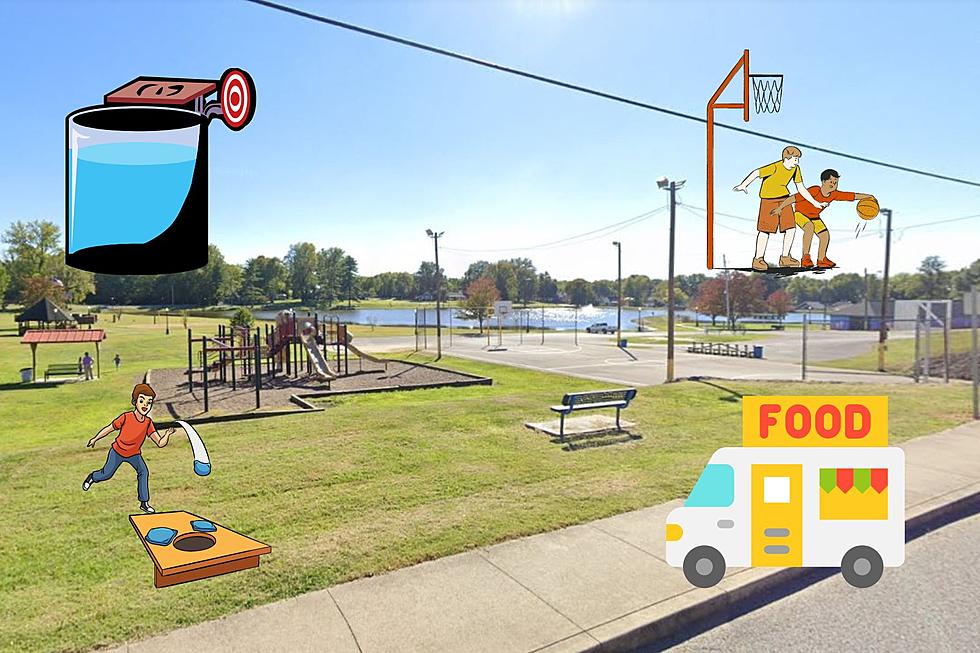 2nd Annual Picnic in the Park Returning to Boonville, Indiana
Canva/Google Maps
Get ready for food, fun games, crafts, live music, and more at Boonville's City Lake this summer!
Boonville, Indiana has so much to offer families, especially during the summer. I mean we have Scales Lake, Richard's Pool, Tastee Freeze, and of course City Lake. For those who don't know, City Lake in Boonville is a great place to spend the day during the summer. Of course, there is the lake, where you can go fishing, or simply walk around, but there is also a basketball court, splash park, playground, pavilions for gatherings, and a lot of space for some fun. That's why the Boonville Merchant's Association plan on taking advantage of all of those things to bring you a day full of games, music, and more fun at City Lake!
2nd Annual Picnic in the Park
The Boonville Merchant's Association will be hosting the 2nd Annual Picnic in the Park this summer at City Lake which everyone in the area is invited to. Personally, I cannot wait to attend because there will be so much going on at the park for everyone in the entire family to enjoy. Last year was great, and this year's event will be even bigger!  Mark your calendars for Picnic in the Park at City Lake in Boonville on Sunday, June 4th. This event will begin at 11 a.m. and last until 4 p.m.
What To Expect At Picnic In The Park?
As I said, a lot of fun will be had that day in Boonville. There will be music, games, and more. Also at this event, there will be sweet treats and food trucks. The fun doesn't end there, Picnic in the Park will also host several games and tournaments such as:
Cake Walk
Dunk Tank
Egg Race
Ring Toss
Basketball Tournament
Cornhole
This event will also include live music, food trucks, craft vendors, and raffles. You can get more details in the post below. Maybe they'll let me get in the dunk tank this year. That would be fun! See you out there!
How To Tell Someone You're From Warrick County Without Saying You're From Warrick County
There are several ways to tell someone where you're from without actually telling them where you're from. Let's take Warrick County for example.
Complete Guide to Kids Summer Camps in Southern Indiana
Whether it's sports, the arts, nature, technology, or even law enforcement, there are a variety of summer camps in our part of the Hoosier state where your kids can spend all day completely immersed in whatever their interest is.
*While there are several camps on this list, it is entirely possible I missed a few. If you work, run, or participate in one not listed, please
e-mail me
the information and I'll gladly add it.
Best Backyard Games To Play This Summer
You can entertain your friends and family this summer by adding these games to your next backyard get together.