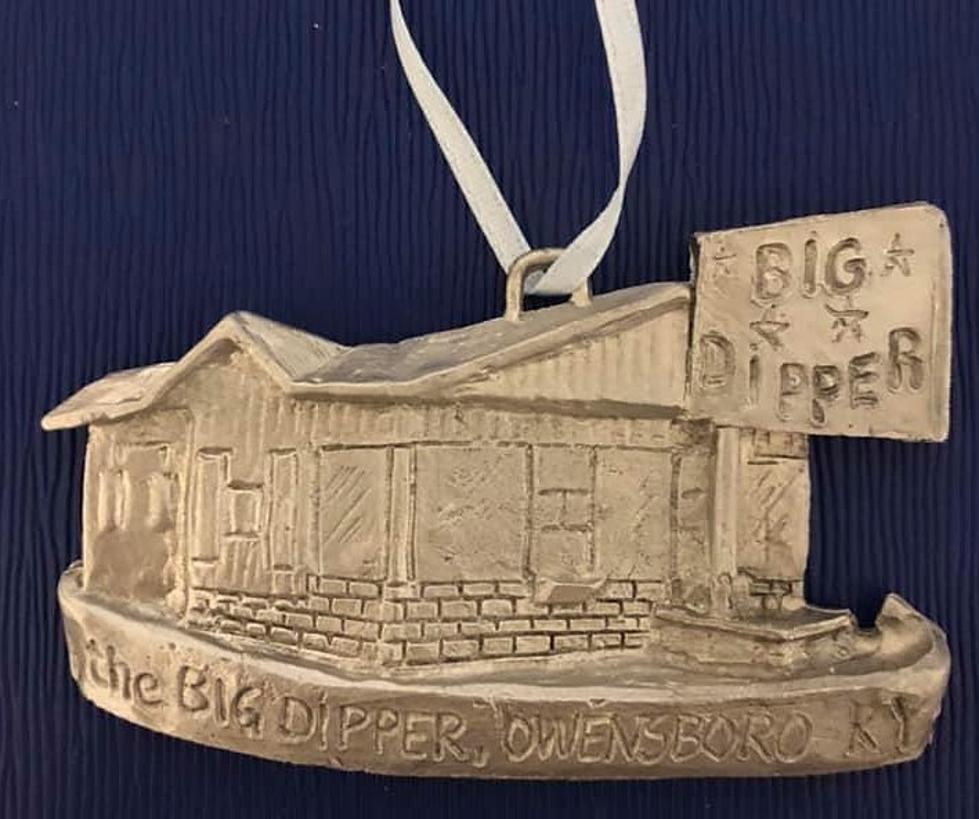 Big Dipper is New Owensboro Landmark Ornament
Imagination Library of Daviess County, KY/Facebook
Seeing that it's almost October, no really, it's about time to start thinking about all the upcoming holidays. Yes, this includes Christmas and all the decorating that goes along with it. If you are a Daviess County native and/or resident, check out the newest ornament.
Owensboro institution and drive-in the Big Dipper is the 2021 landmark ornament from the Imagination Library of Daviess County collection. And get this, this year's pewter ornament can also be purchased as a magnet.
So how do you get one? The Willow Tree in Owensboro is selling the new ornament now. All ornament purchases help support the Imagination Library of Daviess County.
Previous landmark ornaments include:
Gabe's Tower 2020
First Presbyterian Church 2019
St. Joe and Paul Catholic Church 2018
Saint Stephen's Cathedral 2017
Settle Memorial United Methodist Church 2016
Cary Glover Memorial Bridge 2016
Executive Inn Rivermont 2015
First Baptist Church 2014
First Christian Church 2013
New Smother's Park 2012
Riverpark Center 2011
TWO's Trinity Center 2009
Longfellow School 2008
Campbell Club 2007
United Station 2006
World's Largest Sassafras Tree 2005
Old Smother's Park 2004
You can also purchase the ornaments by contacting Diane Bowers at (270) 316-3612 or by email imaginationlibraryofdc@gmail.com
The Ten Commandments of the Big Dipper