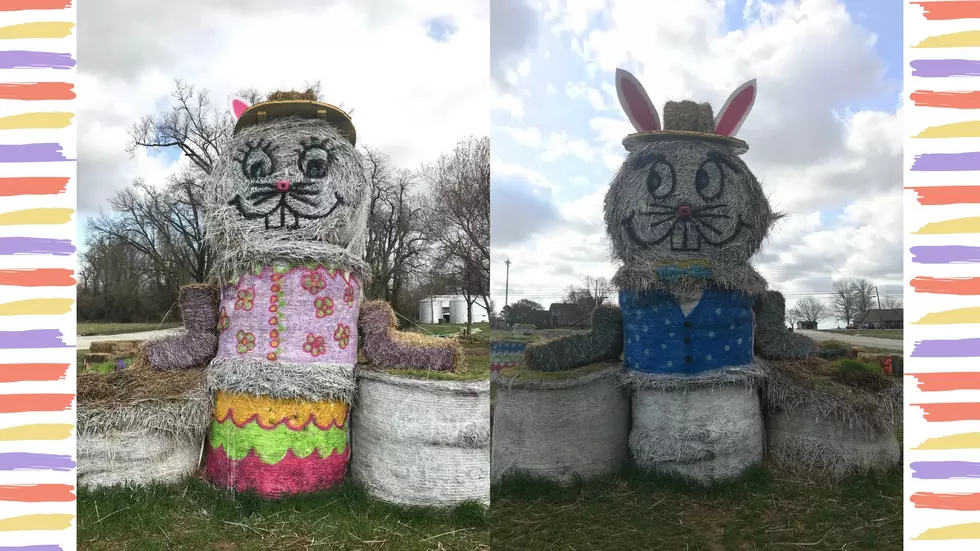 Easter Bunny Fun & Petting Zoo At The Cottage Farm This Weekend
The Cottage
Easter is right around the corner and the Easter Bunny is ready to get its hop on.  The Cottage in Sorgho wants to celebrate with bunny photos and fun with some furry friends.
The Cottage Farm Stand is fairly new to Owensboro but the house has been in the family for generations.  It's a delightful old farmhouse out on HWY 56.
The Cottage is part of the family farm and famous for those yummy mini muffins in egg cartons that you see at the Owensboro Regional Farmer's Market.  They host a lot of community events open to the public and most of them are free!  They love when people come out, create memories and take photos with their families.
Angel here and you all know that I love taking photos of my kids especially Charlotte.  Basically because she is the only one that will let me LOL  There are two gigantic hay bale bunnies and lots of different photo ops all over the farm.  A lot of families haven't had the opportunity to take family pictures since the pandemic hit so this is the perfect time to do it.  I plan on lovingly and forcibly taking my kiddos out in their nice Easter attire and snapping a few photos.  I will be bribing them with mini muffins and the delicious breakable chocolate easter eggs you can get inside The Cottage.
There will even be goats from Goat Ridge Farm for everyone to hang out with.  All the fun is happening from 9-2 on Saturday.
The Cottage Farm Stand
Kentucky Restaurants Featured on Food Network
How To Make 4 Ingredient Strawberry Brownies