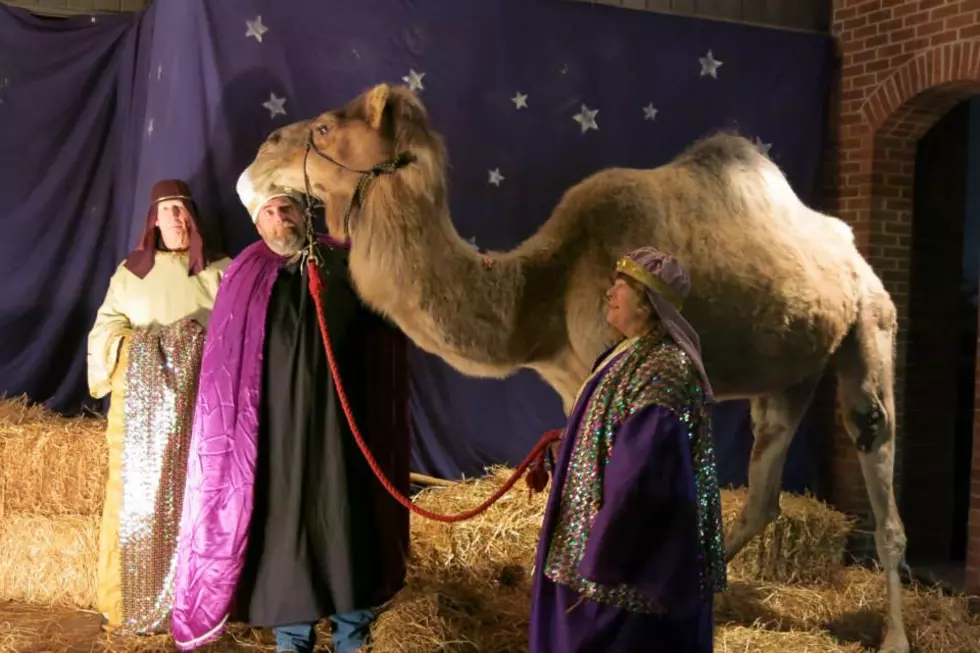 Free Drive-Thru Living Nativity Scene In Owensboro
Owensboro Cumberland Presbyterian
Angel here!  Many of us can get caught up in the hustle and bustle of the Christmas holiday & forget the real reason we celebrate.
With COVID-19 around many are canceling their holiday events.  Owensboro Cumberland Presbyterian Church has always hosted a drive-thru nativity for the holidays.  The coolest thing about their nativity scene is that the animals and people are alive.
It doesn't matter that the weather is freezing outside you can still come and experience the wonder of Christmas from the comfort of your car.
The Living Nativity Scene will take place Saturday, December 12, and Sunday, December 13, from 6-8 p.m.
Visitors will receive a cd and see Humphrey the camel as the angel sing in the manger.
Don't forget this week all the other events in and around Owensboro you can participate in for the holidays:
CHRISTMAS AT PANTHER CREEK PARK COMMUNITY NIGHT
Owensboro Health invites everyone to enjoy the drive-thru holiday light extravaganza features more than 500,000 lights from the convenience of your car. Take advantage of FREE admission on December 10, a community night sponsored by Owensboro Health.
SANTA CLAUS LAND OF LIGHTS
Head to Santa Claus, Indiana for the 1.2-mile Family Christmas Light Adventure that tells the "Shining Story of Rudolph!"  This is a family tradition for the Welsh family every single year and then we always stop at Santa's Candy Castle and get a frozen hot chocolate.
Enter your number to get our free mobile app
SEE INSIDE: TWINKLE AT THE TRACK DRIVE-THRU CHRISTMAS LIGHT DISPLAY