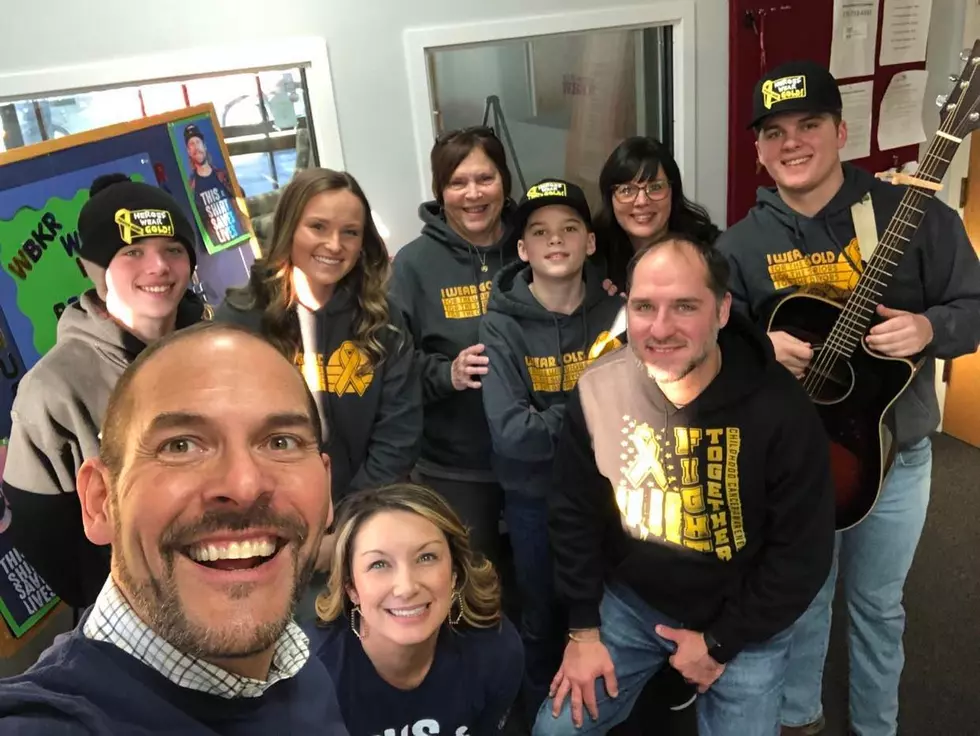 Kentucky Family's Concert Event Raises 33K for St. Jude
WBKR
The first time Gavin Howard joined the WBKR St. Jude Radiothon, he was 7-years-old.  He was riding in the back seat of his mom's car. Jenny Howard was tuned into our annual St. Jude fundraiser. She didn't realize that Gavin was listening to it intently as well. She could hear him crying and she asked him what was wrong. He told her that he wanted to give some money to the patients of St. Jude and, well, that's exactly what they did.
A year later, Gavin donated even more money. He decided to ask everyone to make a St. Jude donation instead of giving him birthday presents.  That year, Gavin donated $322 to the St. Jude Radiothon.
The next year- Gavin and his family designed St. Jude t-shirts and made a whopping $12,000!
They're dedication to St. Jude has continued and, in 2021, they came up with a really fun idea. They staged their first-ever concert fundraiser- Jammin' for St. Jude- at a Philpot, Kentucky farm in November of 2021. As Gavin's mom said after that wildly successful event, "I've never counted so much money!"
The end result? Gavin and his family raised a staggering $28,715 for the patients of St. Jude Children's Research Hospital. With that kind of success in year one, the Howards knew they were going to have a 2nd Annual Jammin' event and they did.
On Saturday, November 5th, 2022, they went back to that farm in Philpot, loaded up the entertainment schedule and silent auction and raised a bunch of money again.
Gavin and the Howards joined the WBKR/Window World St. Jude Radiothon earlier for the big reveal!
St. Jude 2023