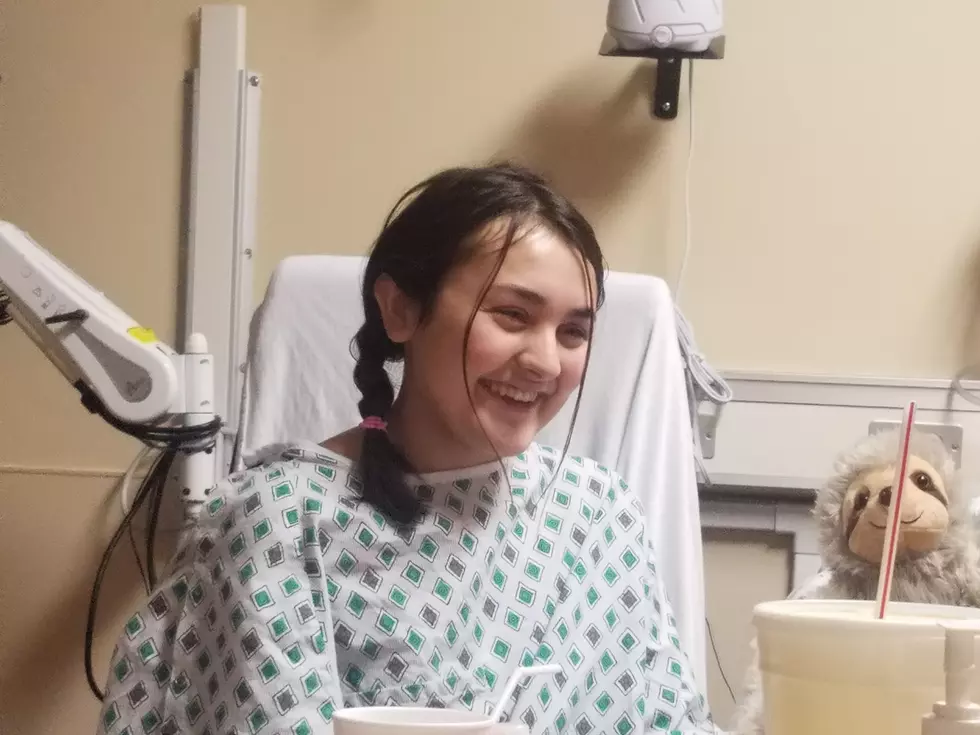 "Night for Alivia" Fundraiser with Andy Brasher
Stacie Abbott-Burgess
Alivia is just 14 years-old and attends Ohio County Middle School. She has a long road ahead, traveling back and forth to Louisville. She started her radiation treatments last week and has many more treatments in the coming weeks and months. It's been a very long and stressful month for the Burgess family. And, an inspirational one. The community has rallied around them in a big way.
Andy Brasher will perform at Slick Back in Horse Branch, on Friday, January 31st, 2020 from 4PM - 9PM. The community is invited and not only will Andy play, but there's an auction planned and much more. Don't miss out!
Please send Faith a card to help lift her spirits and make her day brighter. You can drop a card off at the radio station or mail one: PO Box 333  Hartford, KY 42347. You can also mail donations to that address as well.
This young lady is something special.
Enter your number to get our free mobile app