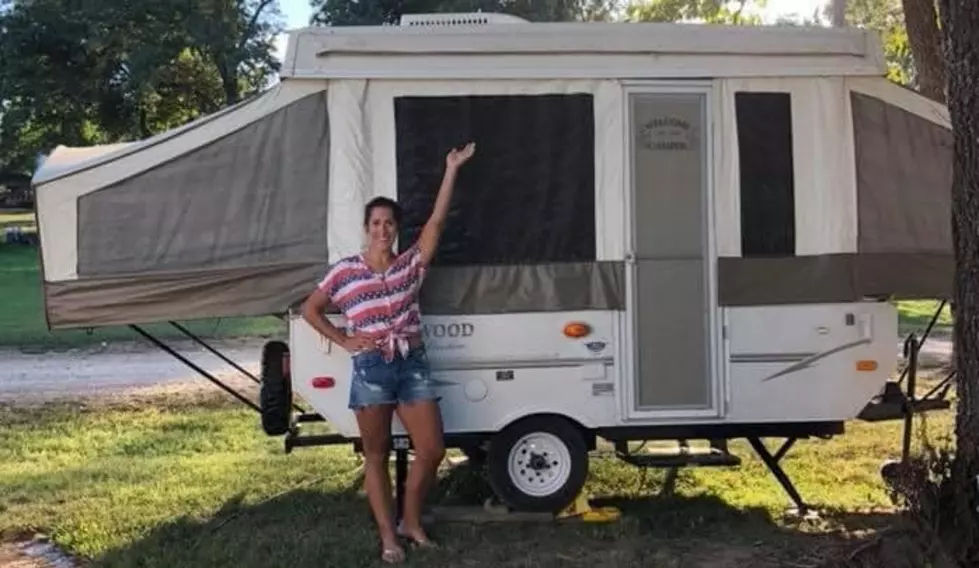 Owensboro Family Makes Plea For Return of Stolen Pop-Up Camper (GALLERY)
MARY ALEXIA
The Howard family of Owensboro had a huge weekend on their hands.  They spent a good part of the weekend preparing and hosting a large yard sale to fundraise for their future adoption of a precious baby.  Only to find out horrible news.
After they finished a long day of selling items they posted an amazing post to say they raised over the goal they set and they were so graciously thanking all of the people that helped them to make it possible.
Only to turn around just one day later and find out the devastating news the beloved pop-up camper they had parked in front of a friend's house just blocks away from their home had been stolen.
The camper is a 2008 Rockwood Style Freedom Pop-Up.  On the inside, Mary Alexia had redecorated and made it a glamping style camper for their enjoyment.  She also told me it was fully loaded and ready for a weekend of celebration this weekend for her husband Ben's birthday.
Mary Alexia posted on a picture on Facebook "we won't be angry, we won't be mad, we just want our little slice of heaven we've worked so hard for back."
These two have already gone through so much and have been such a positive example for others only to have this happen.  Let's help them find their camper.  They have filed a police report with the Owensboro Police Department.
If you have seen or know any information about the camper you can call 270-687-8484 or message the Howard family on Facebook.
Enter your number to get our free mobile app