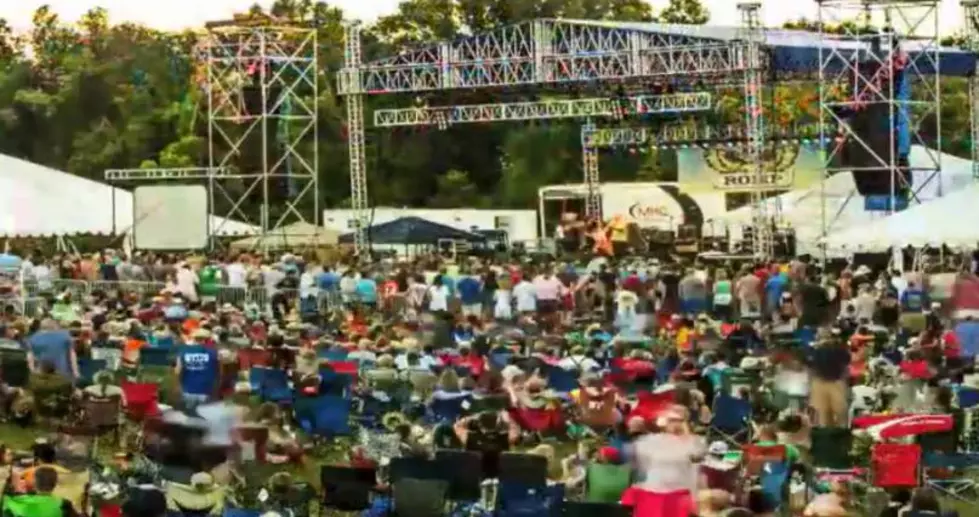 ROMP Fest 2017 Survival Guide
Via YouTube
Campers are rolling into Yellowcreek Park as I type this blog!  Many people plan for months in advance.  If you are planning on attending ROMP here's some stuff you may want to know~
From Camping to the Kid's Zone to Artist Workshops to After Parties there are so many things you need to know if you want your ROMP experience to be AMAZING.
ROMP FAQS
ROMP happens rain or shine and all ticket and camping sales are final!
Artist Line-up and Schedules are all subject to change.
Be mindful of others and remember that large tents, umbrellas, and any other items that may block the view of the performers are not allowed.
A shuttle will be available to take you to the Bluegrass Museum downtown and bring you back. Hours of operation are from 10 AM to 5 PM. ROMP wristband wearers admitted to the Museum free from June 22– June 25.
There will be dancing and lots of it.  The performers love it.  If you plan to sit and watch you may want to sit back a bit.
Set your phone for weather alerts at '42303'
Wristbands must be worn.  They will be checking wristbands throughout the entire festival event.
Smoking is only permitted on the outskirts of the festival field.
Swimming in the lake is prohibited.
Private golf carts or 4-wheelers are not allowed at ROMP.
No alcohol, drugs, or weapons are allowed in Yellow Creek Park.
Everyone attending ROMP must turn right off of Highway 144 and go through the gate, regardless of whether you went through the gate earlier.
Dogs are allowed in the park but must be on a leash.  Owners must pick up all waste left by animals.
You may bring your own food and drink to the park.
The International Bluegrass Museum is not responsible for lost or stolen items.  Keep everything locked up!
There will be some shower facilities available.  Showering in the spraypark is not allowed.
If you purchase a single day ticket and then wish to stay additional days, go to the Main Gate to buy the proper wristband.
Keep the park clean. Trash cans and recycling receptacles will be available.
No open campfires. Grills permitted. Fires must be contained and above ground.
Kids: bring swimsuits for the water spray park! Children must be accompanied by an adult.
If you have children ROMP has a Kid's Zone with activities for the kids throughout the festival.