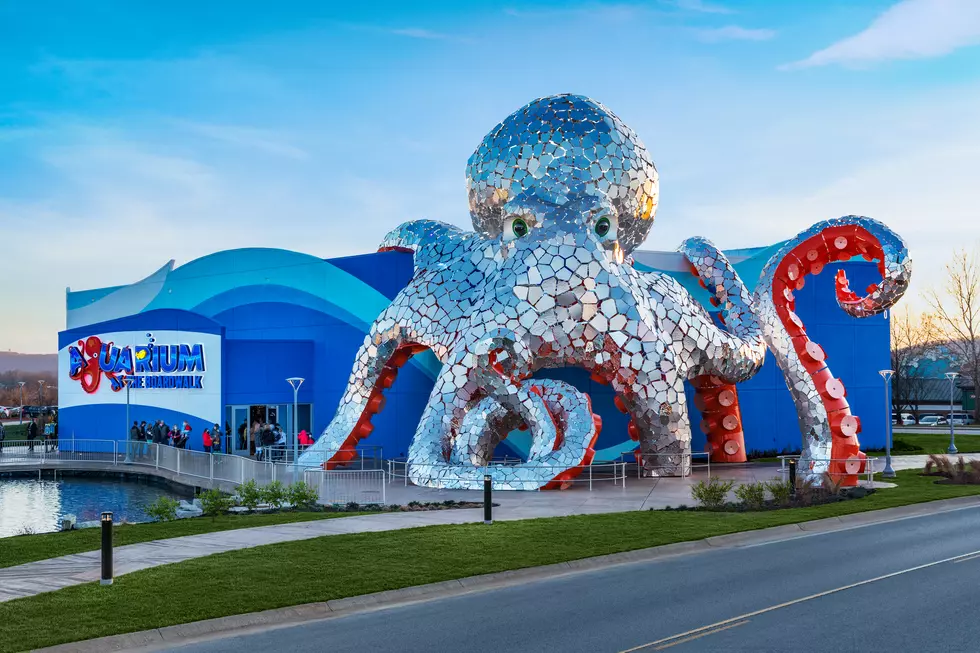 SEE INSIDE: Brand-New Branson Aquarium W/Over 7,000 Sea Creatures (PHOTOS)
BRANSON AQUARIUM
The brand new Branson Aquarium has O'FISH' ALLY (see what I did there) opened.  With Spring Break Spring Break is inching closer and closer folks in the Tri-State can experience the ocean waters without having to make the drive.
Before you even walk through the front doors of the aquarium you're greeted by a 55-foot tall under-the-sea friend Aquarius the Octopus.  His eight giant arms stretch wide to welcome you inside.
Inside you can find 400,000 gallons of saltwater with over 7,000 sea animals and more than 250 different species.
Here are some of the different activities throughout the aquarium;
SUBMARINE ADVENTURE-If you're a thrill-seeker like my teenagers you can take a Submarine Adventure down to the bottom of the ocean, with Aquarius the Octopus and Finn the Golden Puffer. It's a 5D ride that transports you to an Observation Station where you can check out all the amazing fish.
MERMAID PLACE- Kids and kidults can use their imagination to watch schooling sardines and sea horses and maybe even become a mermaid themselves.
JELLY INFINITY ROOM-How would you like to feel like you're in the center of a color-changing jellyfish bloom.
CRAWL THROUGH & POP-UP AREAS-There are also tons of activities throughout the aquarium allowing the kids to crawl, jump, and explore.  You can end up in a sunken ship and see lots of different sea creatures.
TOUCH POOL-If you want to get up super close and personal with the sea animals there is a touch pool with stingrays, sharks, and horseshoe crabs.
Guests can purchase tickets online at aquariuattheboardwalk.com.
Quite possibly my favorite part of the whole aquarium is the Treasure Gift Shop that is home to the Coral Reef Wall full of over 70 different kinds of sweet treats!
Let's take a swim around;
BRANSON AQUARIUM
Enter your number to get our free mobile app
Swim with sharks at Wonders of Wildlife National Museum and Aquarium in Missouri
Gatlinburg Skybridge Views & New SkyTrail Construction