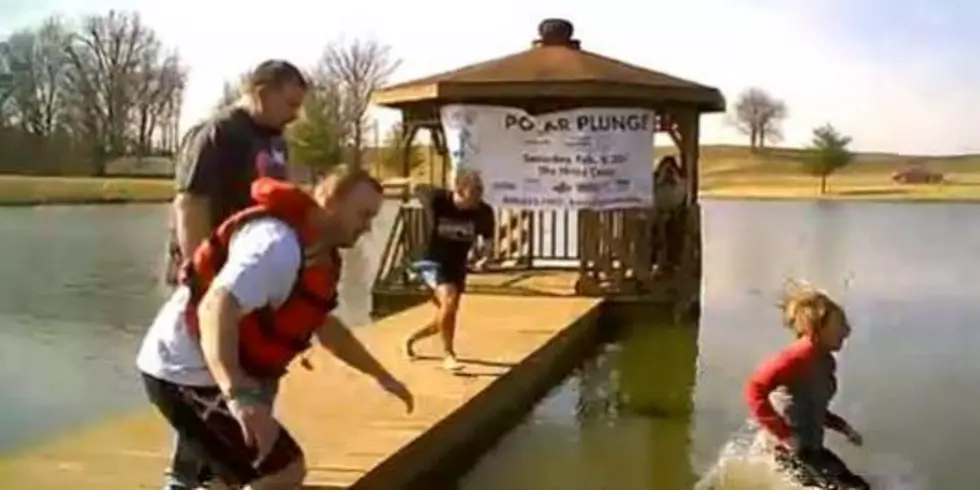 The 2014 Polar Bear Plunge Set for Saturday, February 8th at The Hines Center
YouTube
It's that time again.  And, yes!  Here at WBKR, we are going to be Freezin' for a Reason at the 2014 Polar Bear Plunge.  It's Saturday, February 8th at The Hines Center in Philpot and we'll be among the hundreds of folks who suck it up, throw caution to the shrinkage-inducing wind and jump into the icy cold waters of The Hines Center lake.  Here are some video highlights from last year's Plunge!
Last year, our team was spearheaded by Jimmy Parrot and Jimmy Parrot's Plungers wasted no time in kicking off the event.  Well, okay.  We stalled a little bit . . . but, shoot!  It was COLD!!
One of the highlights of the 2013 Plunge was, without a doubt, Kizzy, who bundled up in her housecoat and Kroger bags and took the Plunge for the very first time.  This is HILARIOUS!
The gang has had nearly a full year to warm back up and get the circulation going again, so we're ready for the 2014 Plunge!  And we want YOU to join us!
All the proceeds from the Polar Bear Plunge benefit Special Olympics Kentucky.  To get more information about the event and to sign up to Plunge, CLICK HERE!