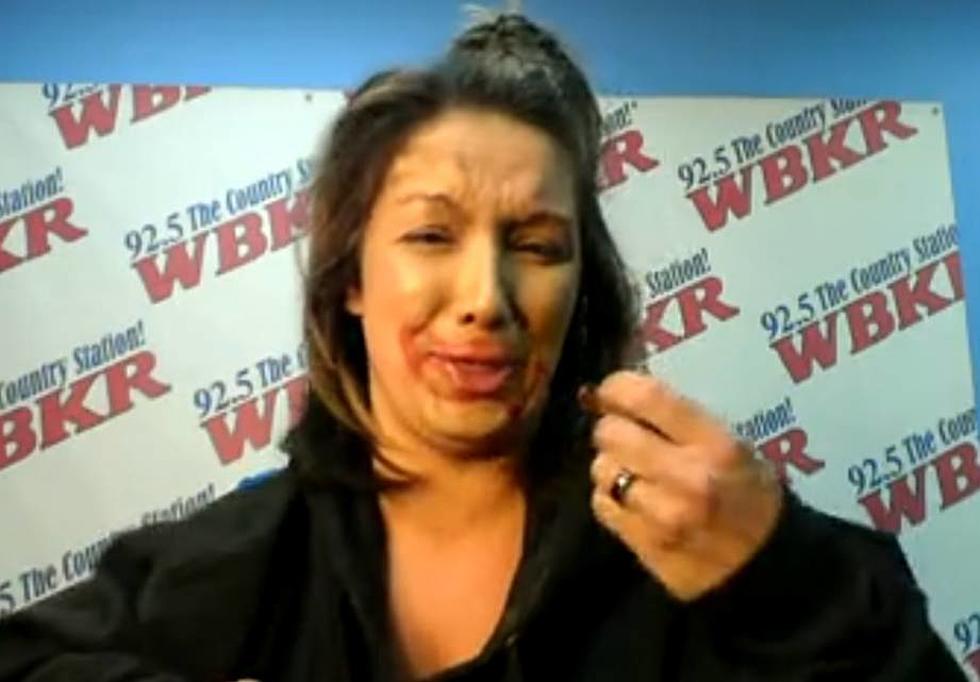 The Best of Wacky Wednesday w/ Chad and Angel . . . So Far [Video]
WBKR
Here at WBKR, Angel and I have been forced to take small break with Wacky Wednesday.  I'll admit it.  It's totally my fault.  That's what happens when you get quarantined for the THIRD time in four months. However, Wacky Wednesday will resume next week with a brand new, hilarious challenge you can try at home with the kids (or your adult friends).  Let's be honest.  We started this series to give ya'll some fun stuff to try with the kids at home.  But a lot of these challenges have "adult party" and "drinking game" written all over them.
To hold you over until next week, we thought we would share with you the best Wacky Wednesday experiments to date.
#5- The Soda Bottle Basketball Challenge (This challenge, by the way, set our Wacky Wednesday record for the most views.  It's REALLY fun.  You'll feel like an Olympian if you pull it off and a fool if you don't).
#4- Chubby Bunny (One of the most hilarious challenges we ever participated in.  This happened pretty early in our Wacky Wednesday history, so it's possible you missed it.  Now, disclaimer.  This challenge involves stuffing marshmallows and you have to be super careful if you attempt it.  In fact, if there are any concerns at all, you should absolutely NOT try this at home.  But you can watch us do it.  It is a SCREAM!)
#3- The Not My Hands Makeup Challenge (Do yourself a solid and skip to the 14:44 mark when the lipstick comes out.  LOL!!!!  You'll see everything you need to know about this challenge.)
#2- The Wine Glass Challenge (This is the perfect Wacky Wednesday challenge for adults.  There are lots of drinking games.  We highly recommend you try this one at the next party).
#1- The Cardboard Boat Challenge (The day a torpedo named Angel sank the S.S. Changel in seconds).
Again, stay tuned to WBKR, WBKR.com, the WBKR and the WBKR Facebook page for new Wacky Wednesday challenges coming next week.
Enter your number to get our free mobile app
How To Make Moon Dough