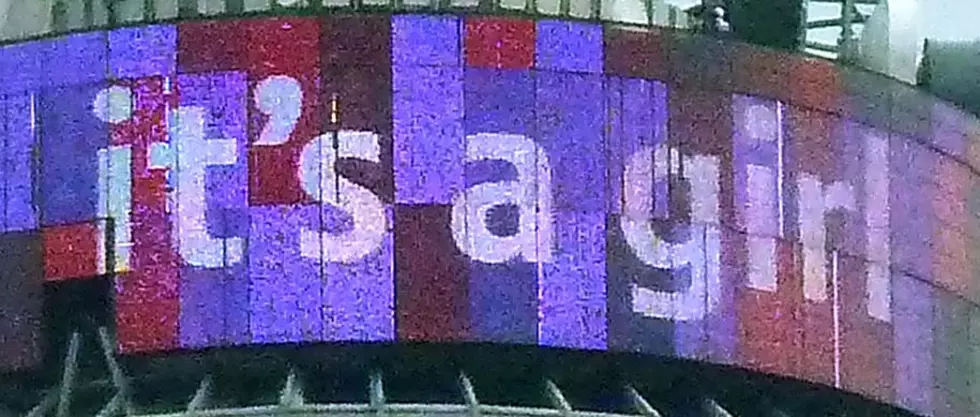 Angel's Family Is Growing In Size (VIDEO)
Getty Images
Angel Here!  Ok I know what you're probably thinking "Really!  They're adding more monkeys to that circus?"  And the answer is:  We ABSOLUTELY are and we wanted to share our news with you first!
Meet Layla Rose Welsh!  Yes we got a PUPPY! Here given name is Layla and of course her middle name "Rose" from my all time favorite television show The Golden Girls and her hair is the exact color of Betty White's character Rose Nylund!

She is the most perfect and precious little girl we could have ever asked for (other than Miss Sassy Pants Charlotte of course)!  We have been praying and looking and hoping for a dog for our family for a while now and finally our prayers were answered!
We surprised the kids with her this weekend and she was an instant success.  The perfect birthday present for Charlotte who turns 2 this Friday and Tuck who turns 5 next month.
She fits right in to our hot mess of a family!  When Joe and I talked about getting a dog we both agreed we would have to have one that could handle our very busy lifestyle and all of our kiddos.  I think we hit the nail on the head when we found her!
A huge shout out to my sweet friend Rosemary Conder who found her for us and also to Brook & Bays GoldenDoodles (Joelina and Brook Merritt) for inviting us into the family!  And to Jacy English, of Mustard Seed Photography, for capturing the most beautiful photos of our family and our brand new girl!
I didn't realize how much our family needed Layla until we had her.  There is just something about having a pup around.  She sleeps with Joe and I, plays with Charlotte, and rolls around with my boys, and feels like she has just always been a part of us.
Thanks for letting me share her with you all.  The Welsh Family Circus is now COMPLETE!  More stories to follow!