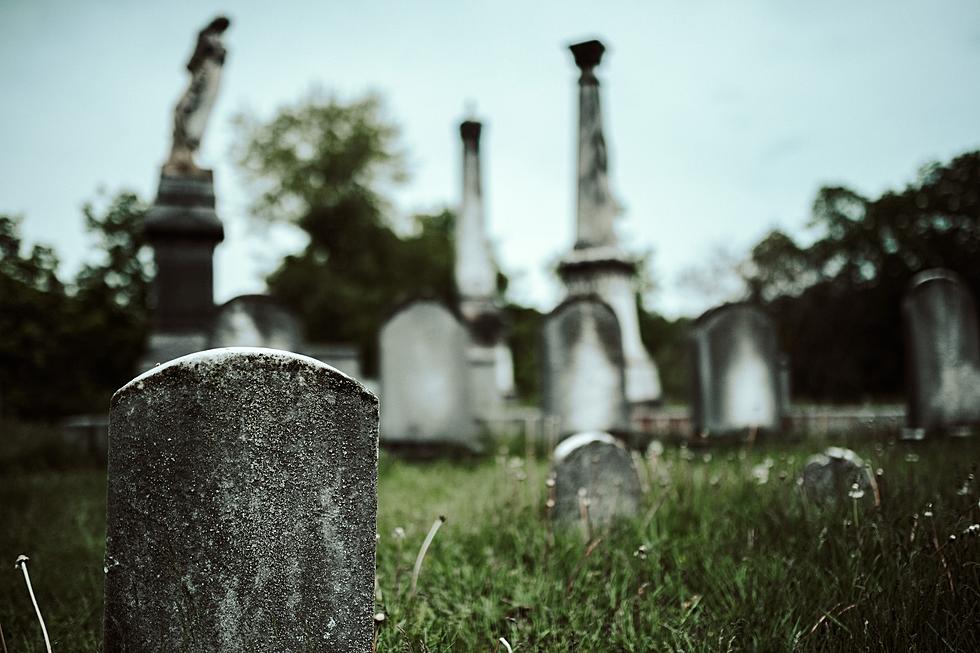 Did You Know There's A Hidden Cemetery In This Louisville Shopping Center?
Sandra Seitamaa
Any unsuspecting shopping heading to grab a few things from the store may have no idea what is lurking behind the bushes in this shopping center in Louisville.
It's noted that many folks on a daily basis just pass right by the red bushes located on Dutchmans Lane & Breckenridge in Louisville.  However, as I have always been told in life don't judge a book or in this case a bush by what it's covering.
According to history, the shopping center used to be farmland back in the 1800s owned by the Burks.  The family was super rich and arranged to be buried on the land.  The gravestones are beautiful and very big.   Obviously, the ground where they lay is now protected so it cannot be removed.
Here is what Kentucky law says about the protections of burial grounds;
381.690 Protection of burial grounds by cities.
Whenever any burial grounds lie within the corporate limits of a city the governing authorities of the city shall protect the burial grounds from being used for dumping grounds, building sites, playgrounds, places of entertainment and amusement, public parks, athletic fields, or parking grounds.
Cemeteries like the one in Louisville are not uncommon.  They are all over the United States and the world.  Here in Owensboro, we have two that I know of off the top of my head.
Dave Spencer reported on Moseley Square Cemetery on 5th street.  There is also another one located on the corner of Lewis Lane and Griffith Avenue in the backyard of a private residence.
A List of Kentucky Haunts Includes These Owensboro Locations
Every city on Earth has its fair share of ghost stories. Owensboro is no exception.
SEE INSIDE THE HILL OF TERROR - KENTUCKY'S LARGEST HAUNTED EXPERIENCE!
PUMPKIN HOLLOW OUTDOOR PUMPKIN TRAIL
The Brizendine Nature Park has a half-mile walk decorated with pumpkins and Halloween scenes perfect for the whole family. Families are encouraged to stop and take pictures, judge the pumpkins and pick their favorite ones, and even post to the
Greenville Tourism Facebook Page