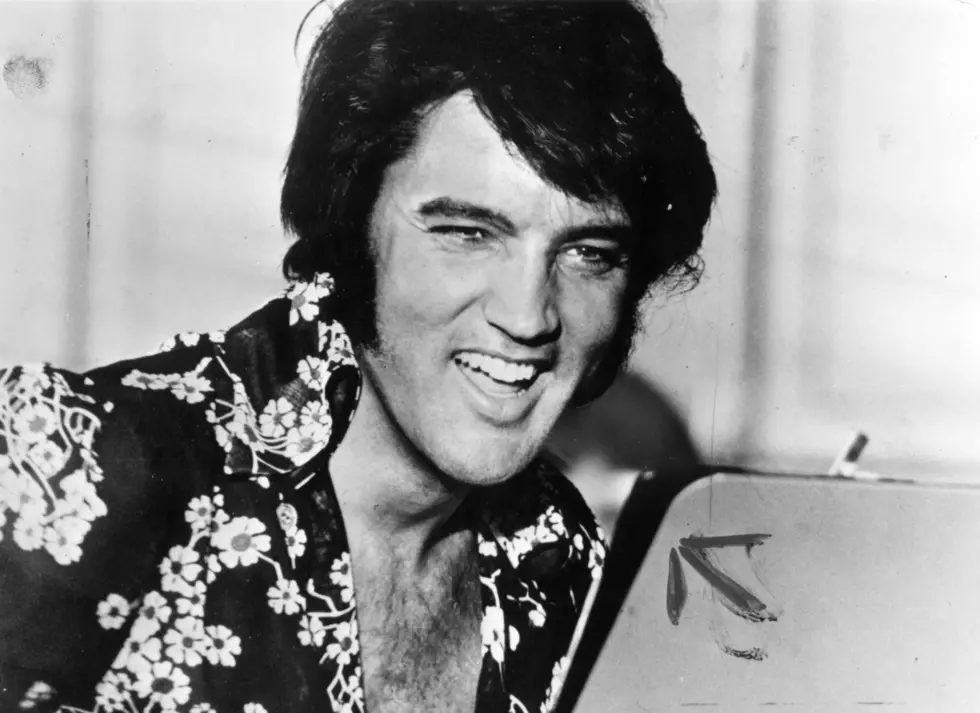 The Delicious Story Behind Elvis Presley's Famous Sandwich Obsession
Keystone/Getty Images
We have all heard of the lavish grease-laden food requests that the King of Rock and Roll became obsessed with late in life, but one, in particular, was soon named after him. The Elvis is actually super simple; a fried peanut butter and banana sandwich.  We make The Elvis sandwich here at our house all the time just without the massive amounts of butter!
Who Made it for Him?
The most interesting part of the story is actually the Graceland maid who took care of Elvis and perfected this specific craving of his. Mary Jenkins worked for Elvis as his cook for 14 years.  The two of them became very close, and he even bought her a car and a house that he personally picked out just for her.
She served up all of his favorite southern specialties, including chicken fried steak, icebox pie, and lots of cheeseburgers, but when he first requested the fried peanut butter and banana sandwich, she didn't get it quite right. Mary said "You want a what now?" She had never heard of it before, and the first time she tried it, Elvis was disappointed. Mary said that Elvis' dad stepped in and told her that they would figure it out together. Come to find out, it just needed more (much more) butter.  She said sometimes he loved her food so much, that he ate it at lightning speed with butter dripping down his arm!
How Often Did He Eat Them?
When she was on the clock, no matter what time of day, if Elvis got a hankering for something, she would get up and make it for him. The peanut butter and banana sandwich was something he would ask for all the time. He was a creature of habit and did not like change.  So when he decided he liked something, he would be stuck on it for a while.
Was This His Last Meal?
Mary was not at Graceland the day Elvis died, but she was there the day before. Apparently, Elvis did not have much of an appetite leading up to this death. Mary kept trying to get him to eat something, but he told her he just wanted to rest. The last thing she remembered making for him was a cheeseburger. After that, people were constantly coming up to her and asking her if he was still alive. Never feeding the rumor mill, she was very confident that, unfortunately, he actually did die at Graceland.
Want to Make it Yourself?
All you need are four very important ingredients, peanut butter, bananas, white bread, and LOTS of butter.  First, toast your bread.  This was a step that Mary skipped the first time. It can get really messy, so this helps it hold up better. Next, slather on your PB and thinly sliced banana and put both sides together. If you think you've added enough butter to your skillet, add another scoop. Then, just flip the sandwich in the butter until it reaches gooey perfection fit for a King! Slice on the diagonal, and enjoy!
LOOK: Food history from the year you were born
From product innovations to major recalls,
Stacker
researched what happened in food history every year since 1921, according to news and government sources.