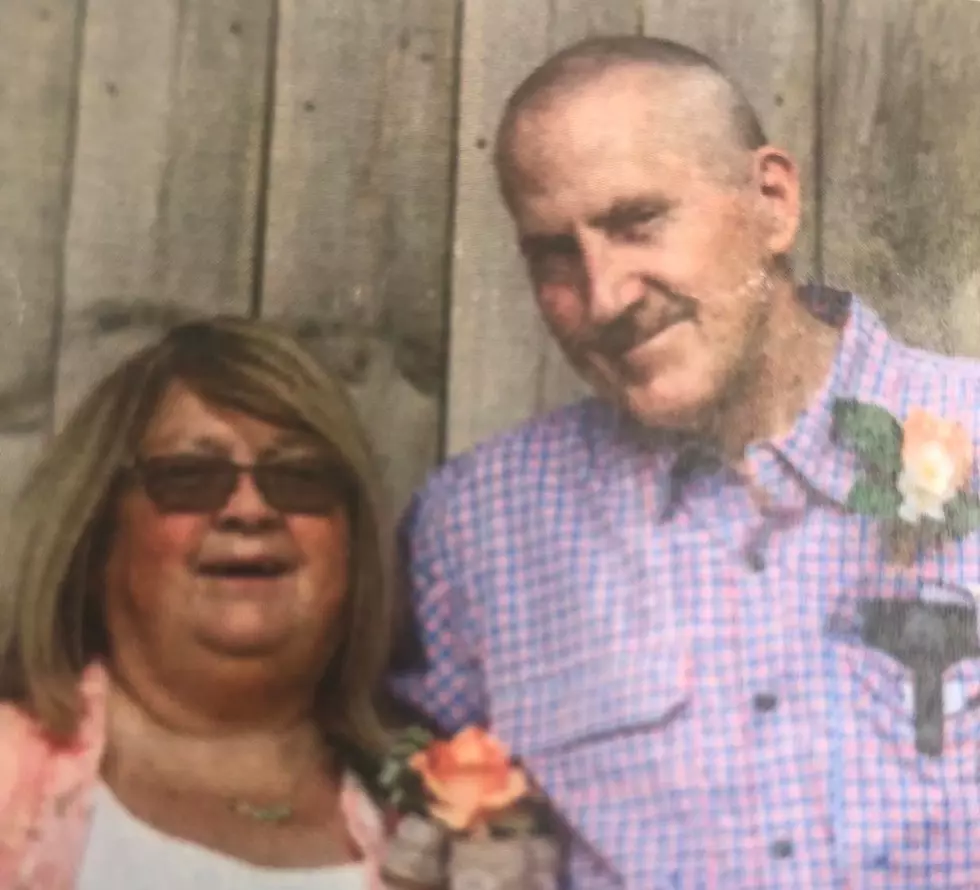 Owensboro Grain Hosting Benefit Cookout for Dedicated and Beloved Employee
Mark Hatfield Sr.
The Angels for Ashley Cooking Team is doing what they always do. They're stepping up to have a benefit cookout for someone in town who needs it.  That person, this time out, is Owensboro Grain employee Mark Hatfield Sr., who is currently battling Non-Hodgkin Lymphoma from the second time.
Mark was first diagnosed in 2019. After a brief remission, his cancer came back.  His son Stephen knew he wanted to do something to show his dad how much he's loved and how much the community would rally around him.  So, he decided to have a cookout, which got even bigger once Jerry Morris and the Angels for Ashley found out about it.
As you likely know, Jerry Morris and his team join WBKR each February for our annual St. Jude Radiothon. They spend two days rallying around the patients of St. Jude Children's Research Hospital.  Next month, with that same enthusiasm and heart, they're going to rally around Mark Hatfield.
Mark recently had a stem cell transplant and funds raised from the benefit cookout will help offset the cost of that transplant and his subsequent hospital stay. Mark continues to recover in Nashville, where he will remain a few more weeks.
Jerry Morris and the Angels for Ashley Cooking Team will be smoking their famous Boston butts and full racks of ribs.  Plus, Stephen and his brother Joey have put together a team that will also cook whole chickens and 2 1/2-pound smoked bologna rolls.  Here are the price points for each:
Boston Butts- $35
Ribs- $25
Whole Chickens- $15
Bologna Rolls- $10
Pre-orders are being accepted now through Saturday, July 16th. Payment is due the day that you place your order and you can place your order by calling Stephen Hatfield at 270-302-3399 or Joey at 270-314-6252.  You can pay through Cash App, Venmo or PayPal
Pick up will be on Saturday, July 23rd from 11am to 1:30pm at Owensboro Grain's main office parking lot in downtown Owensboro.  Orders not picked up by 1:30 will be resold and the cost of those orders will be considered a donation.
By the way, Owensboro Grain graciously decided to host the cookout to give back to a family that has been a part of their fabric for decades. Mark Hatfield Sr. has worked for Owensboro Grain for over 40 years. He started in September of 1976.  His sons have followed his lead and are well on their way to that kind of tenure. Joey has worked for Owensboro Grain for 20 years. Stephen has been there for 15.
On Saturday, July 23rd, they'll be on site like they always are.  But this time, the job site's going to look very different. This time, they'll be working for their dad and they'll have an entire community behind them.
The ABC's of Cancer Created By St. Jude Patients
The ABCs of Cancer is one of the most amazing parts of the hospital. It is a wall solely made up of the 26 letters of the alphabet and designed by patients at St. Jude.